Alpaca … warmer than wool, softer than cashmere!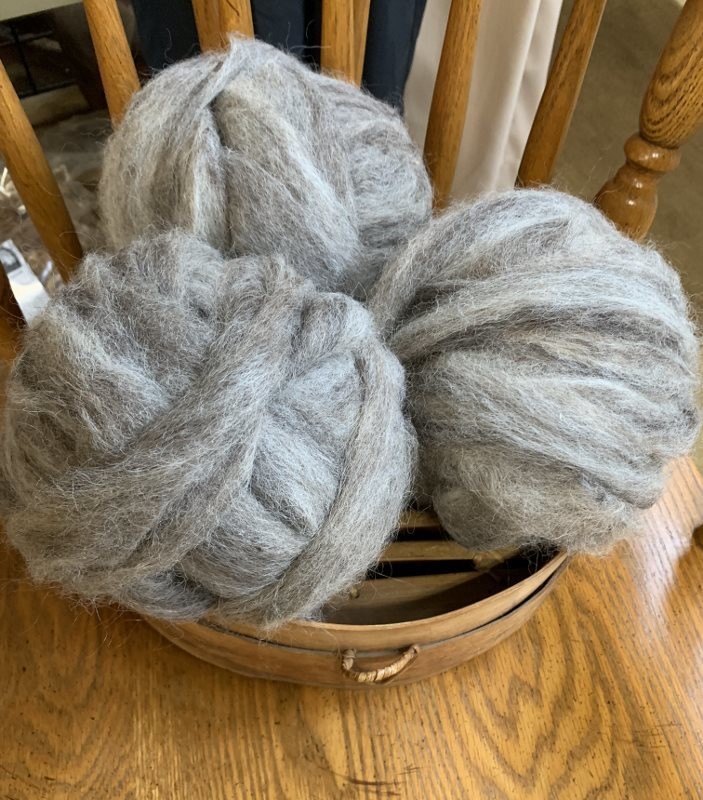 Alpaca Blend Roving - Gray
SKU 18432
Product Details
This listing is four ounces of gray alpaca blend roving. The blend is 50% Alpaca, 31% Corriedale, and 19% Kid Mohair. The color is gray, one of alpacas' many natural colors. It is lovely for spinning and can also be used for felting.
Alpaca Fiber is one of the world's rarest natural fibers. Luxuriously soft, exceptionally light, and warmer than wool, alpaca fiber is abrasion resistant and maintains its insulating properties even when wet. It is considered by many to be a "miracle fiber". You will definitely enjoy working with it, and wearing it if you have that opportunity!
Save this product for later