One of the things I did last year with some of our suri fiber was to have it made into Lopi yarn.
Traditionally Lopi yarn comes from Icelandic sheep whose fleece is made up of two layers, each with a different kind of wool. The outer coat is water-resistant and contains long, coarse fibers, while the layer beneath is the insulating layer consisting of soft, short fibers.  The two fibers are processed together in lopi yarn and so combines the different qualities of both kinds of wool.
Lopi yarn is less dense than most wool yarn and is light compared to its bulk.  On big needles the bulky yarn knits up quite quickly.  It is a single ply yarn and does not have the definite twist of other yarn. The name lopi originally meant wool that hasn't been spun at all.  Today's lightly-processed yarn developed from experiments in the early 1900s by knitters using completely unspun wool called rovings.  The characteristic Icelandic sweater called a lopapeysa, is knit with lopi yarn.
The yarn that was made from our alpacas is considered Létt-lopi (aka Lopi Lite)  and is a much lighter yarn, knitted on finer needles, but has the same characteristics of the bulkier lopi.  Felting works well because of the structure and texture of lopi.  If you're not planning on felting your knit or crocheted item, do take care when washing, and then lay flat to dry.
After shearing this year, I combined all the similar grades of light colored fiber from our beautiful suris, and took it to Morning Star Fiber Mill in Apple Creek, Ohio.
They blended 75% suri with 25% merino of a similar micron.  It ended up a color you might call Ecru.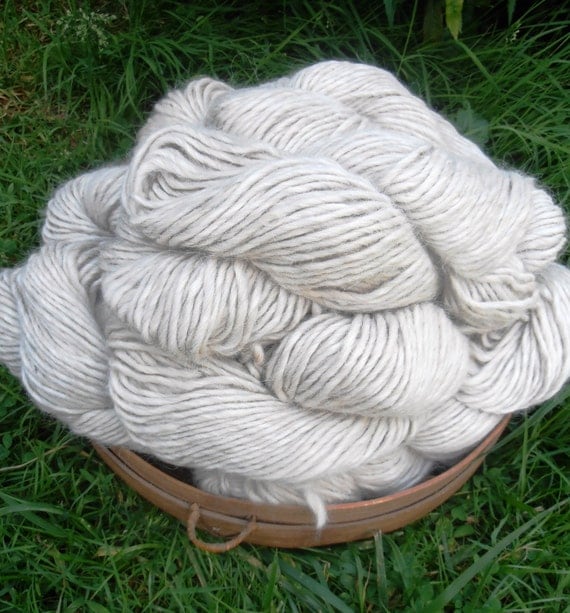 I have hand-painted two batches of this yarn so far, and this is a colorway I am calling Berry Pie.
Here is a hat crocheted from this yarn (modeled by my beautiful daughter)!
This is another colorway called Dessert Mirage.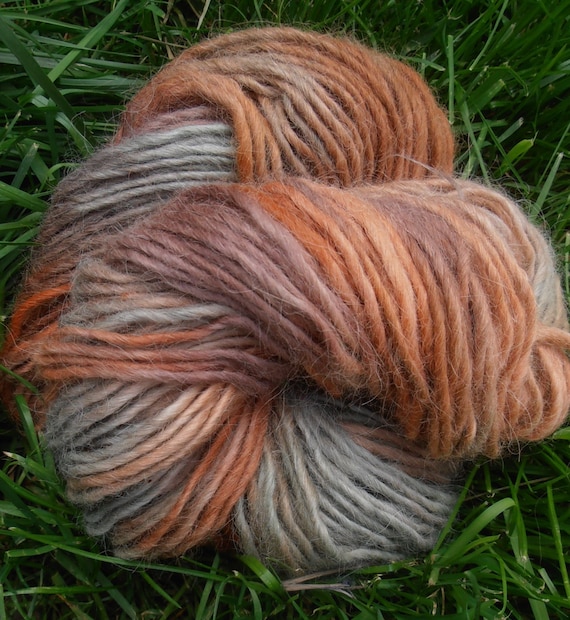 Solid colored lopi yarn is also being used for doll hair.  Need a certain color?  Choose from the Gaywool dye colors on our website.  I would be glad to hand-paint the yarn for you or dye it a solid color, either one.  Or purchase the natural color yarn and dye it yourself!
Watch for more colors coming soon!
Fiber Arts Friday begins at WISDOM BEGINS IN WONDER!