I had learned how to spin on a spinning wheel, but not a drop spindle.  My daughter had figured out how to spin with a drop spindle, and my neighbor, and I've been to fiber festivals and seen kids walking around spindling.  It looked hard. Finally, when a group of gals wanted me to teach a drop spindling class, it was time for me to learn.  It takes some practice, and it takes some time.  Here are some resources that will help you on your journey into drop spindling.  It really is quite relaxing, therapeutic even, once you've learned.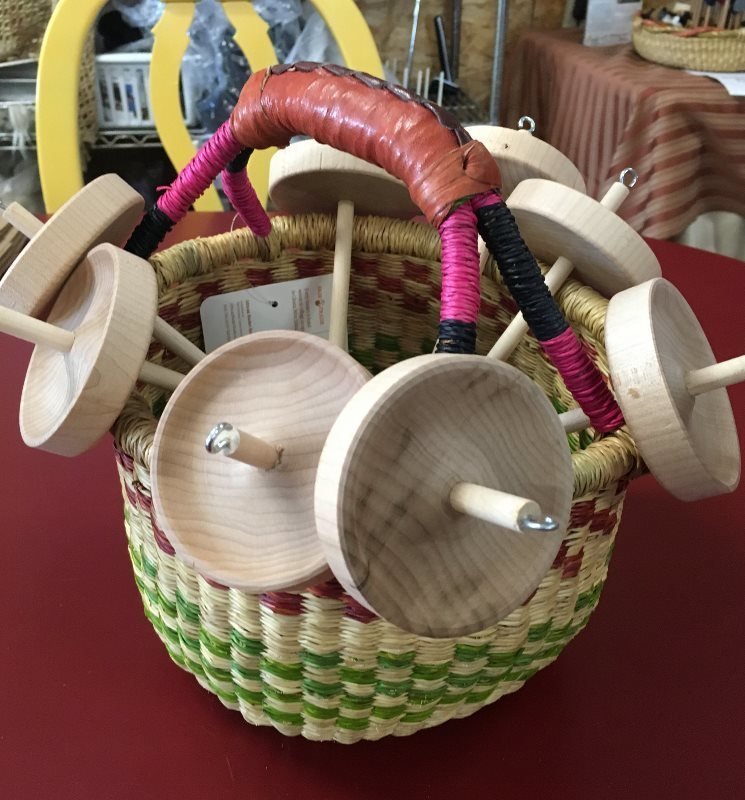 First you will need a spindle.  The top whorl spindles pictured above are made by Amelia Garripoli of Ask The Bellwether, and her family.  They are well weighted, general purpose spindles.  Which Spindle Spins The Best is a very detailed article by Amelia in which she compares the different kinds of spindles.  There are various different kinds of spindles, some very beautiful made from exotic hardwoods, others painted with fun designs.  A spindle can also be as simple as a dowel rod, a CD, and a hook.  See How to Make a Drop Spindle to make your own.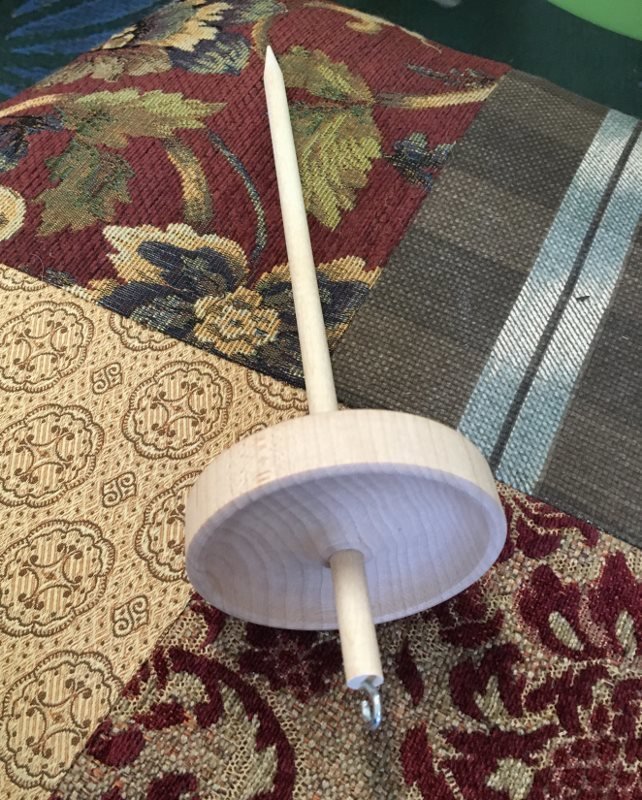 There are three parts of a drop spindle, the shaft, the whorl, and the hook at the top of the shaft.  The shaft is basically what the drop spindle revolves around and it holds the yarn after twist has been applied to the fiber. The whorl acts as a weight to help the drop spindle continue to spin.  The hook, or sometimes a notch, in the shaft holds the yarn while the drop spindle is spinning.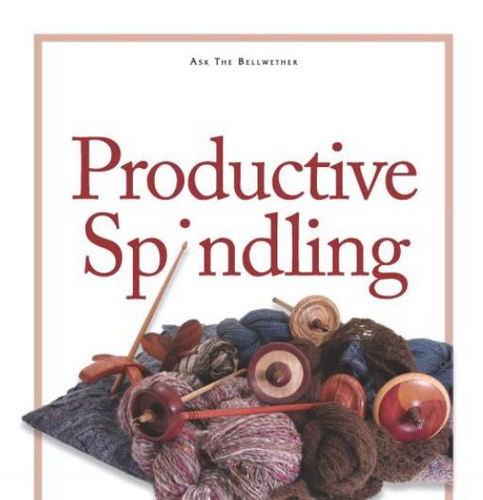 Amelia has also written a book called Productive Spindling, which is a terrific resource for drop spindling.
Next you will need some roving.  Some say you need to use wool when you are learning.  I learned with alpaca, so soft and nice to work with.  Might as well enjoy the fiber you're spinning!  There is some Spinning Fiber Terminology that you might want to familiarize yourself with.  Drafting is a spinning term meaning to pull apart fibers to the thickness desired before introducing twist to create yarn.  Pre-drafting or splitting the roving is helpful, and makes the business of spinning go quicker.  3 Simple Steps to Preparing Fiber for Spinning explains and pictures how to prepare fiber for spinning.
Spinning with a drop spindle involves these easy steps:
Spin
Park
Pinch
Draft
Release
Wind On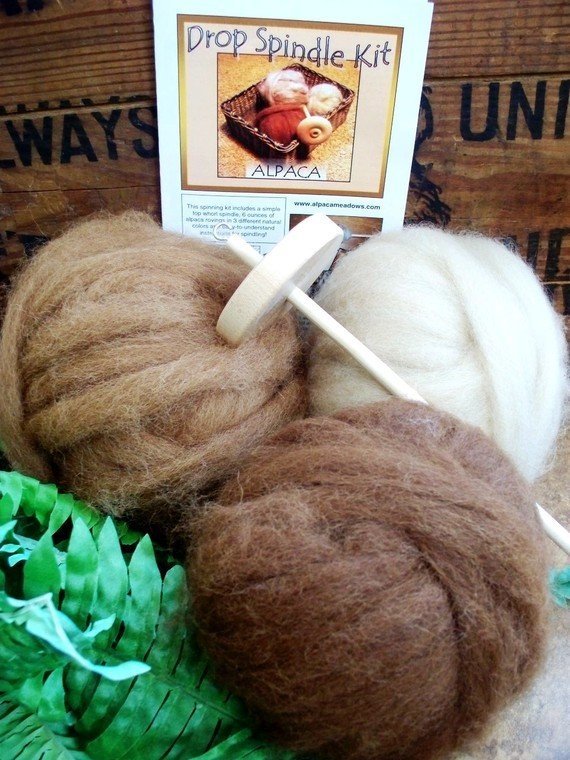 Our Drop Spindle Kit includes a top whorl drop spindle, six ounces of alpaca roving in three different colors, and illustrated instructions, a very nice beginner's kit.
Drop spindling does take practice,  and learning anything new can be frustrating at the onset, but worth it once you master the skill.  Check out  Craftsy's blog post on Tips and Troubleshooting for Drop Spindles .
One of the first things I wanted to learn after purchasing alpacas was how to spin.  Though a drop spindle is far less of an investment than a spinning wheel, I just knew I would like spinning, so I took the plunge and went straight to a spinning wheel.  It can be done.  Drop spindling is not a prerequisite to spinning on a wheel, though they are nice to travel with.  The essence of spinning is to twist the fiber so that it holds together in the form of yarn, whether it's with a spindle or on a wheel.