I ran across a knitting pattern this morning for Susie Rogers' Reading Mitts, which seems appropriate to post as I look outside after yet another snowfall! Seems like it's been an awfully long winter in Ohio, but I'm very happy to see the sunshine peek in and out.  This pattern is FREE, and written for three different sizes, also in four different languages! It calls for size US 5 – 3.75 knitting needles, and 200-210 yards of DK weight yarn. Simple and pretty!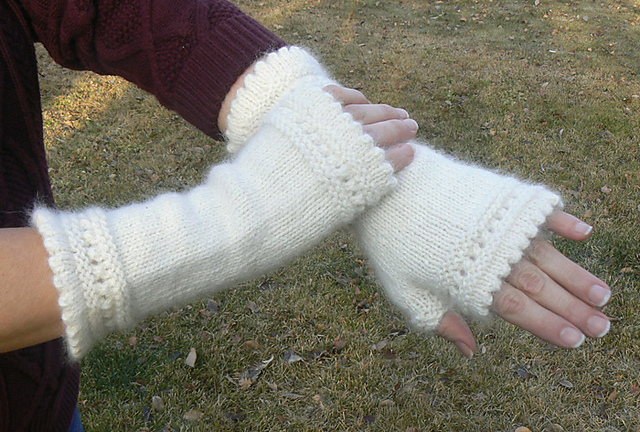 These mitts are a quick and easy knit made from our Classic Alpaca Yarn by The Alpaca Yarn Company in the color, White House. Susie writes, "This may very well be the softest, squishiest yarn I have ever laid my hands on."  This yarn is 100% Alpaca, so it's also super warm, perfect for weather in our neck of the woods.
Oddly enough, some people work in very cold offices making alpaca fingerless gloves useful throughout the year.  Be sure to check out all the colors of this yummy yarn!
Looking for a kit for knitted mitts?  Check out our Forget Not Mitt Kit!  Don't have time to knit mitts?  Shop for Alpaca Gloves and Mittens and enjoy warm hands in cold weather … great gifts too!