Patterns with texture nearly always catch my eye, and this is one of them, well two of them! I made both the Wanderlust Scarf and the Wanderlust Beanie out of Paca Paints Alpaca Yarn by The Alpaca Yarn Company. This wonderful yarn is a DK weight yarn and as the name suggests, it's hand painted, and it's 100% alpaca. If you've worked with pure alpaca before, you can imagine this yarn is very soft, and that it is! It has beautiful drape, and feels just lovely against my skin, and so warm around my neck. The beautiful multi-colored shades of color throughout this yarn add to the beauty of this textured scarf.
Both Free Crochet Patterns are Kirsten Holloway Designs. If you have mastered basic stitches such as single crochet, half-double, and double crochet, this is a fun way to play around with them in new ways.
YARN
The pattern calls for a Worsted Weight Yarn, so you might want to check out our new Farm Yarns. This pattern would be very pretty in one of the heathered or marled natural colors … makes me want to get another scarf started just thinking about how pretty this would be!
As I mentioned I used the Paca Paints Alpaca Yarn, which is available in our Online Store and in our Farm Store. It is a DK weight yarn, a tad lighter than worsted, and it worked up just fine. The color I chose is called Mesa. I shortened the scarf up just a little, chaining 175 stitches instead of 230, ending up with a 65″ scarf with just enough yarn in two skeins to make the hat too!
SUPPLIES NEEDED
The pattern calls for a Crochet Hook size I-9 (5.5mm). For the hat, I used a Crochet Hook size H-8 (5.0mm). You'll need a Yarn Needle for weaving in ends, and pair of Scissors, if you don't already have those items.
I do a small amount of affiliate marketing, and there are several links in this post that lead to products that we don't sell at Alpaca Meadows, but we do receive a small percentage of the sale should you purchase those items. Every little bit helps pay the bills, so thank you in advance!
If you'd prefer to make an infinity scarf or cowl, those instructions are right below the scarf instructions on the pattern and written for four different sizes. You'll be working in the round instead of rows, the same as the hat. The stitches below are those you'll use in both patterns.
STITCHES USED

ch = chain
sc = single crochet
sl st – slip stitch
hdc = half double crochet
dc = double crochet
fpdc = front post double crochet
bpdc = back post double crochet
For help with any of the stitches used in this pattern, click the links next to the abbreviation.
NOTES
Hdc in the 3rd loop: Work all stitches for the round in the 3rd loop of the hdc from previous row. When looking at your completed row (before you turn), look at the top of the stitch and locate the sideways "V", bend the stitch to look at the back, and you should see another "V". You'll be working into the back loop of that "V", this is called the 3rd loop.
Getting to Know the Loops of the Half Double Crochet has pictures and more instructions on how to do this. The hdc is a very versatile stitch and terrific effects can be created just by varying which loop you use to make the stitch. In the picture below, the ridges you see are created by working stitches in the 3rd loop of the hdc.
POST STITCHES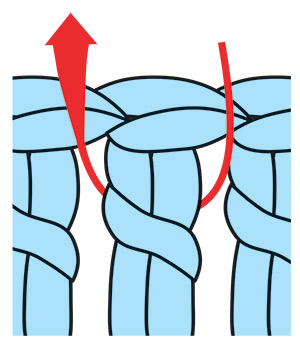 The front post double crochet creates a stitch that's raised up from the fabric. For this stitch, yarn over and insert your hook from the front of your work. Insert the hook from right to left around the post of the next stitch. The diagram above shows the direction your hook should go for a front post stitch. Yarn over and pull through the first two loops. Yarn over again and pull through the remaining two loops.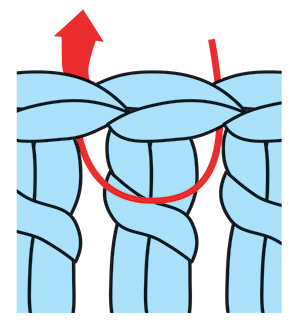 To work the back post double crochet, yarn over, reaching over the top of piece and working on opposite or right side of the work, insert the hook from right to left around vertical post of next stitch, yarn over and draw loop through, (yarn over, draw through 2 loops on hook) twice.
Here's a video to help you.
SCARF MEASUREMENTS
The scarf is 65″ in length and 6″ wide.
MAKING FRINGE OR TASSELS
Want to add fringe to your scarf? Check out How to Make Fringe for instructions to make four different kinds of fringe! For instructions on making tassels, take a look at No-Hassle Tassels.
Wanderlust Alpaca Beanie
The designer originally designed this hat for men, and the crochet pattern calls for the larger Crochet Hook size I-9 (5.5mm), the same as for the scarf. I opted to go down a size to the Crochet Hook size H-8 (5.0mm) so that the hat would fit a woman. I always try hats on multiple times as I'm making them to ensure I'm on the right track with size, making adjustments if necessary as I go.
HAT MEASUREMENTS
The hat is 18″ in circumference and 8.5″ in height and should fit most adult women. The Free Pattern for the Wanderlust Beanie is here. There are also instructions for making this beanie for Toddlers and Kids.
Purchase Scarf or Hat?
Want to purchase the Wanderlust Alpaca Scarf or Wanderlust Alpaca Beanie? Click the links and they can be custom made in the color of your choice!
FREE PATTERNS
For the Free Patterns, click Wanderlust Scarf and Wanderlust Beanie, then choose one of the pretty colors of Paca Paints Alpaca Yarn pictured below.
Paca Paints Yarn Colors
If you're looking for stitches that make your crochet pop, Post Stitches Are the Key to Crocheted Texture! See more patterns for Paca Paints Alpaca Yarn here. See more Scarf Patterns here and Hat Patterns here.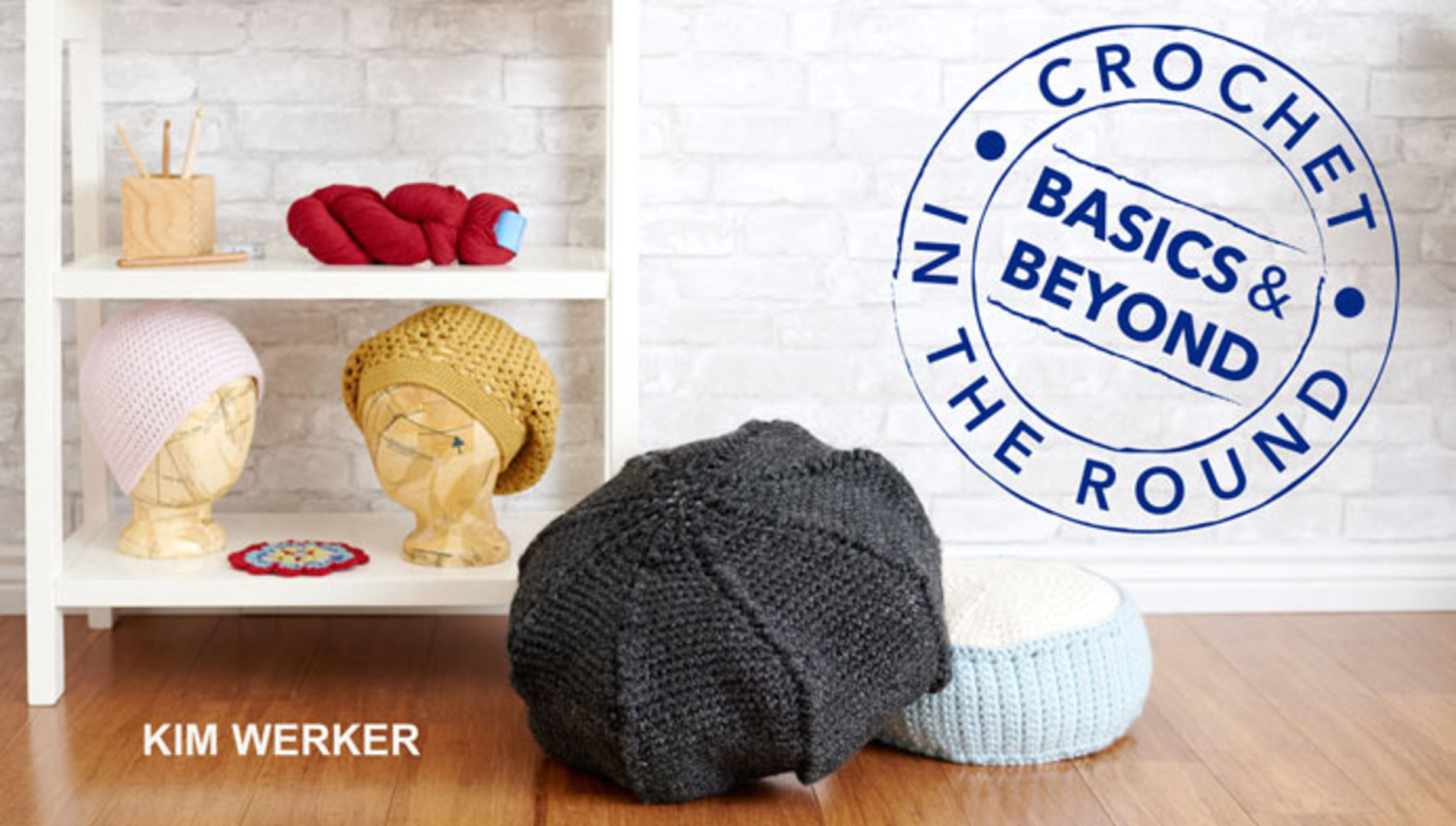 Need some help with hats crocheted in the round? Check out this Craftsy online class!