Enjoy my collection of crochet patterns, none of them mine, but rather my favorites by other talented designers.  Each pattern calls for bulky weight yarn and would be perfect for our Snuggle Yarn.  This yarn is currently available in many solid colors, as well as a handful of hand-dyed tonal multi-colors that coordinate with one or more of the solid colors.  Snuggle is a wonderful lofty alpaca blend yarn that feels light and has an incredibly soft hand.
Created for those who like immediate gratification, or perhaps need some quick gifts for Christmas.  Start scrolling … and enjoy!
The 1 Hour Beanie Pattern from the Make & Do Crew by is an extremely easy crochet hat pattern that's worked flat in a rectangle and then seamed to form a beanie, making it a super speedy, mindless project. It's available in preschool to adult sizes.
The Brown Butter Shawl is so pretty done up in natural colors.  I'm picturing it with Snuggle colors, Gray Heather, Snow White, and Tan Heather … this stitch pattern is both beginner-friendly and stays interesting because it is  always changing!
I recently made the Triple Luxe Cowl out of a Snuggle yarn color called Majestic, a deep purple …. love, love, love how it turned out!  This cowl by Stephanie Jessica Lau is long enough to loop around your neck twice, so cozy!
These cute sophisticated Moss Warmers by Nathan Bryant are perfect for your hands.  Fingerless gloves are always in, and enable you to still access devices. Snug and comfy.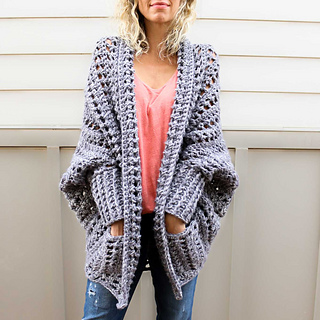 The Dwell Sweater, another free pattern from the Make & Do Crew, is simple like the very first hat posted because it is made in a rectangle, no increasing, decreasing, or shaping!
Akils Pom Pom Beanie by Dr Zahra Fazel is designed to fit an adult male, but can be tailored to suit any head.
The Mobius Shawl Wrap by by Naztazia is worked in one piece, starting at the chain, in the round, along both sides.  There is a video that shows a neat trick on keeping your chain from twisting when joining.
Free Digits by Drew Emborsky are crocheted fingerless gloves, worked flat, then seamed.  According to Drew, they are great for chopping wood, hauling brush, and riding his hog without losing his grip. Well, if he had a hog…  I'm not real sure what a hog is, are you?
The Shawl Mimosa by Fiorela Garcia is a fun and easy project made with bulky yarn and a size H crochet hook.  It is suitable for all levels, worked with a repetitive motif of a shell stitch.
The Living Lagom Shawl by Tatsiana Kupryianchyk is very striking, is slightly asymmetrical and combines chunky cables with lace parts.
Go with the Flow Hat by Kinga Erdem has a matching scarf pattern, both with wonderful texture made with a combination of front and back crossed double crochet stitches.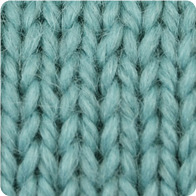 Like the color used in the hat and scarf?  Our Snuggle yarn comes in a color very similar called Seafoam.
And oh what a beautiful blanket!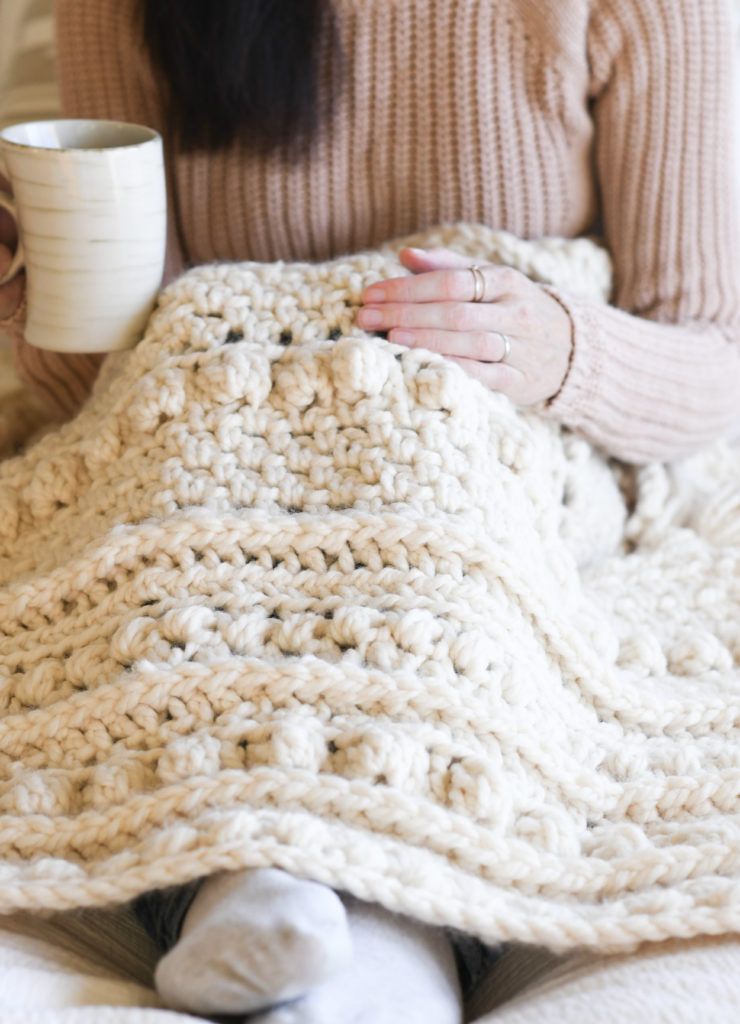 Seraphina's Shawl
by Doni's Stuff is another pretty pattern for bulky weight yarn.  It can be made effectively with any weight yarn and an appropriate hook, simply working until the shawl is as large as desired.
The simple stitch pattern in this 
Oversized Hooded Poncho
by Jessica Reeves Potasz  creates a "knit-like" look and the construction is straight forward making it a fun project for fireside or TV crochet.
The Emily Diagonal Beanie by Krista Cagle is a quickie with bulky yarn and is a nice design for women or men.
Mini Heart Knit Look Hat by Kelsey Daughtry does indeed look like a knit hat and is written in sizes for newborn to adult.
Amanda Shawl by Merry Mary Stories is a triangle granny shawl and it's one of the easiest shawls you'll ever make!
The Farmhouse Granny Square pattern by Lindsay Oncken (Bundle) is an easy-to-follow guide to creating your very own uniquely textured, crocheted granny square! These squares can be used to make blankets of any size and color combination. When combined, they create a unique diamond pattern.
Aletheia by Silke Terhorst  is worked in rows and sewn together at the end.