I use this pattern by Prague Loop over and over.  This scarf was made with our 100% Alpaca Swizzle Yarn, which has been discontinued since I first wrote this post.  Any DK or worsted weight yarn would work with this pattern, and it took just one skein of yarn for a scarf that measured 60″ long  by  5.5″ wide.  Take a look at our Astral Yarn, our Paca Paints Yarn, our Classic Alpaca Yarn, and our Espiral Yarn.  All would work wonderfully with this pattern.  The scarf is worked lengthwise, back and forth in rows, and gauge is not important.   Super easy one row scarf, very suitable for beginners.
HOOK
US Size I – 5.5 mm
MATERIALS
197 Yards of Swizzle Alpaca Yarn
FINISHED MEASUREMENTS
5.5 inches wide, and 60 inches long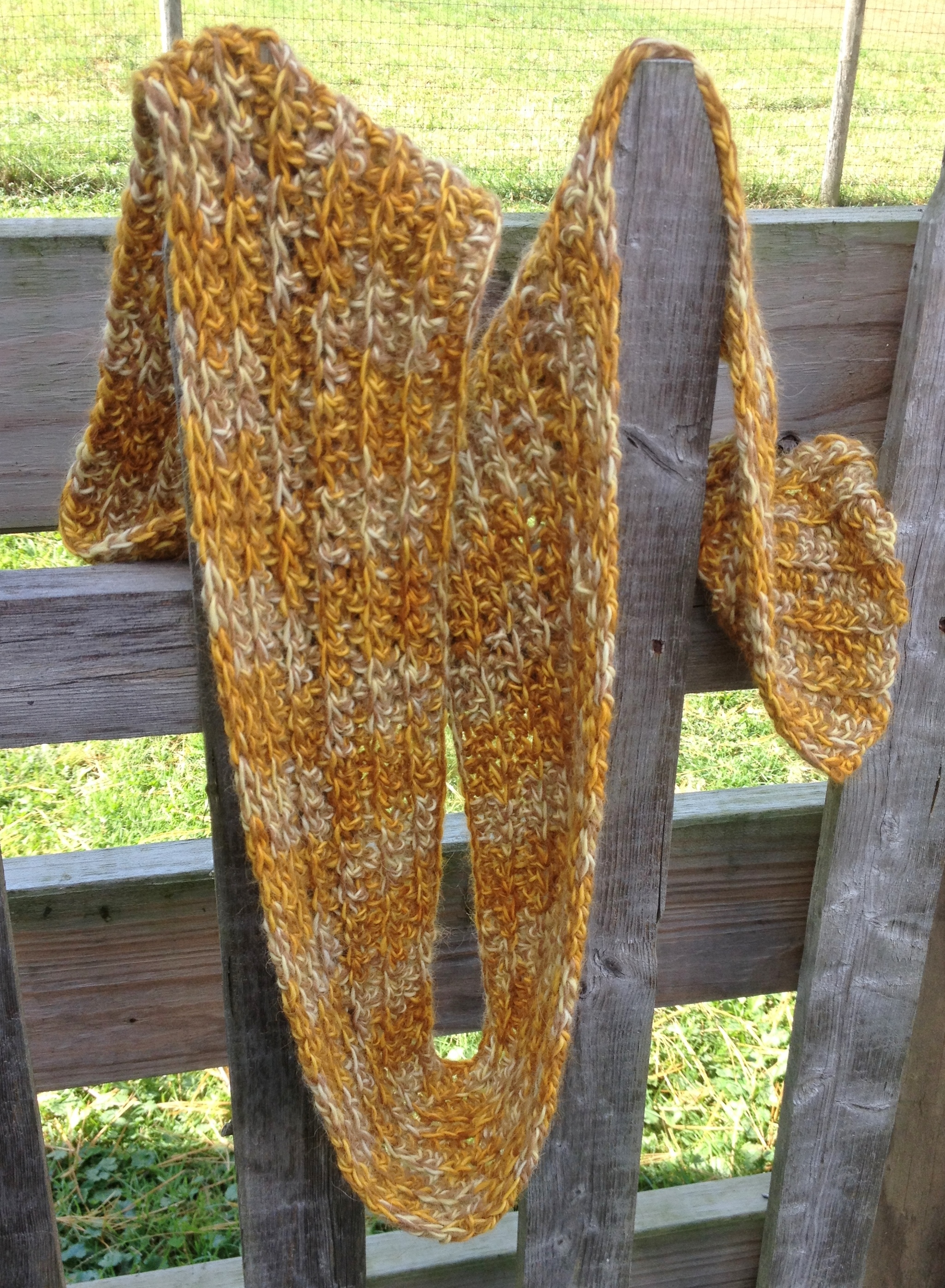 DIRECTIONS
Decide how long a scarf is good for you.  Chain an amount of stitches that is the length you want.  The scarf above was made with 145 stitches.
Setup row: HDC (half double crochet) in each st.
Row 1: HDC into back loop of every HDC of previous row, CH2, turn.
(Note for the beginner: Unlike single or double crochet, the HDC stitches appear to have an extra loop at the top.  You will be using the loop that is at the back of the stitch.  In a few rows, you will see that the two loops you have not been using form a "chain" along the length of the scarf.)
Repeat row 1 until the scarf is as wide as you want or you run out of yarn.
You might want to work one round of single crochet around the whole thing, so the edge looks neat, but it is not necessary.  Weave in ends.
Blocking is optional.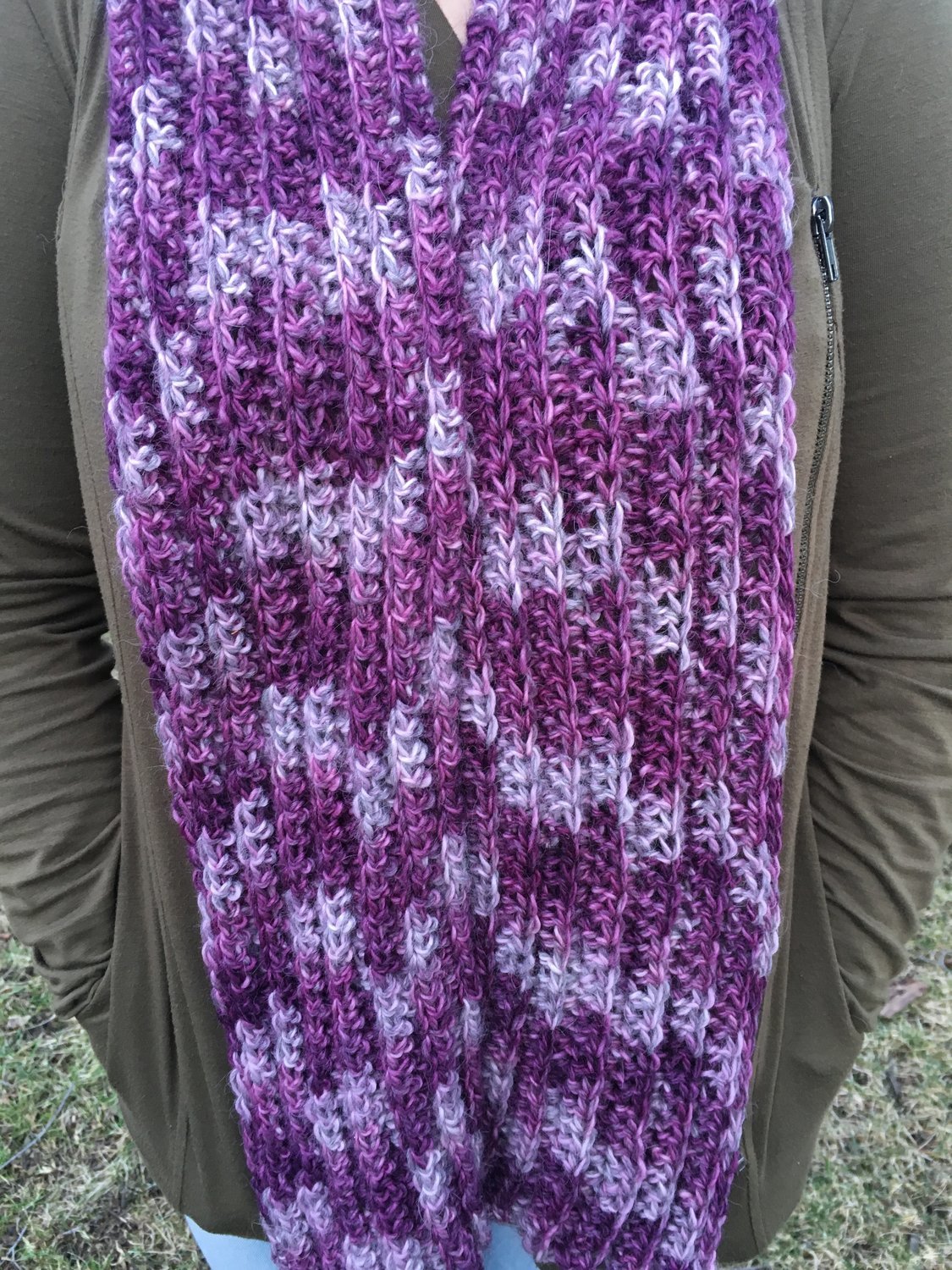 The color of this Swizzle yarn is called Plum Perfection, and the yarn below is Academy Blue.
This scarf pattern is easy, mindless and quick, especially with a bulky yarn.  See the Bulky Ribbed Scarf made with this same pattern, and our Snuggle Yarn.