This luxuriously lacy triangular shawl is crocheted with a fingering weight yarn called  Mariquita Yarn from The Alpaca Yarn Company.  This yarn is 50% baby alpaca and 50% tencel.  It has a subtle shine and beautiful drape which makes it a great choice for this shawl with alternating lace work and solid bands of stitching. The Klazie pattern is designed by Kirsten Bishop and her design is dedicated to a dear friend.

The colors chosen for this ridiculously soft shawl are Blue Suede Shoes, Copperpot, and Lava Cake, a beautiful color combination for Fall and Winter.  The shawl measures approximately 33 inches from the top to the point of the triangle and 63 inches across the top edge.
I do a small amount of affiliate marketing, and there are several links in this post that lead to products that we don't sell at Alpaca Meadows, but we do receive a small percentage of the sale should you purchase those items.  Every little bit helps pay the bills, so thank you in advance!
The pattern calls for a Crochet Hook size E-4 (3.5mm).  You'll need a Stitch Marker, Yarn Needle for weaving in ends, and pair of Scissors, if you don't already have those items.
The pattern is designed to repeat, so you can continue until the desired size of shawl is achieved.
Stitches Used:
ch = chain
sc = single crochet
dc = double crochet
dc cross = 1/1 double crochet cross
edc = extended double crochet
fpdc = front post double crochet
sk = skip
sp = space
st = stitch
*…* = repeat between
The pattern is available here.  It is also available in French, Dutch, Russian, and Polish so for a different language, look up Klaziena Shawl on Kirsten Bishop's Ravelry page.
Triangular shawls are very versatile and there are so many different ways to wear them!  Throw it over your shoulder, wear it like a scarf, off to the side, over your head, belted around the waist, tied in the front, tied in the back … just depends on your mood and the occasion!  You may want to check out this Ways to Wear Your Knit Shawl video by Susan B Anderson.
For more Shawl Crochet Patterns, click here.  Be sure to see Mariquita Yarn Patterns. You may also enjoy my Pinterest board collection, Patterns – Mariquita Yarn. This board is a combination of knit and crochet patterns, many of them Free!  Want to purchase this shawl?  I'd love that!  Click here.
Want to learn more crochet stitches?  This is a great reference!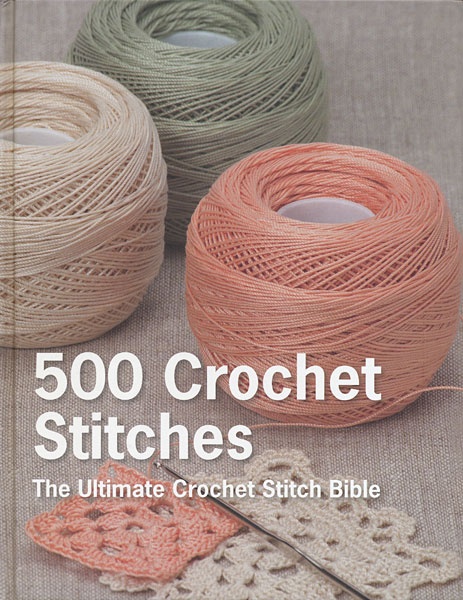 500 Crochet Stitches | KnitPicks.com