This was a fun pattern that I didn't get bored with because it was a combination of two different stitch patterns,  rounds of double crochet for the wrists and then fantail shell stitch pattern for the hands.  It is called Fantail Stitch Fingerless Gloves by Hooked by Robin.  She even has done a YouTube video tutorial for those that struggle with written patterns.
I chose one of our Paca Paints yarns, which is 100% alpaca, and the color is called Into The Pines.  This delightfully soft yarn comes in twelve different hand painted colors so be sure to click the link to see them all!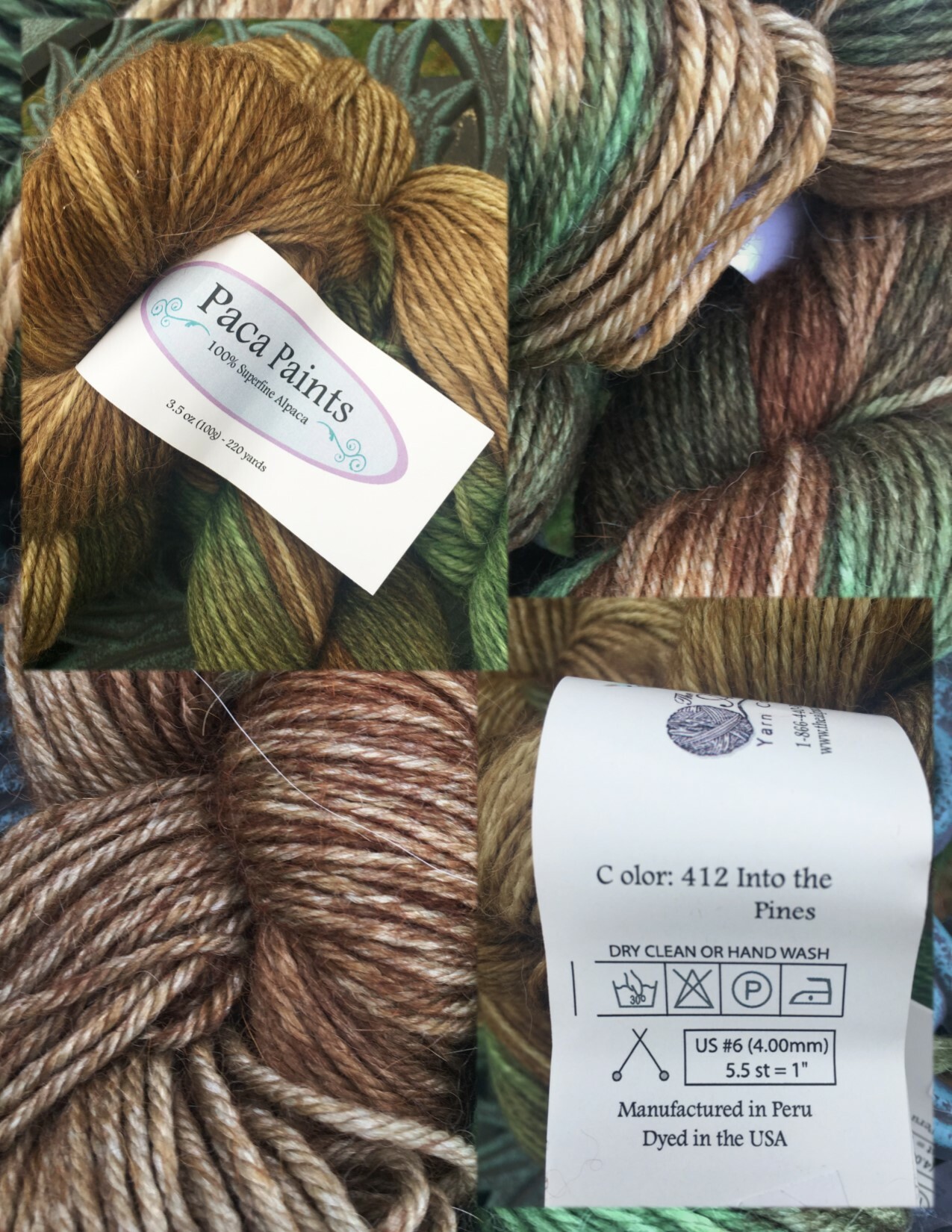 I do a small amount of affiliate marketing, and there are several links in this post that lead to products that we don't sell at Alpaca Meadows, but we do receive a small percentage of the sale should you purchase those items.  Every little bit helps pay the bills, so thank you in advance!
The pattern calls for a Crochet Hook size G-6 (4mm).  You'll need a Yarn Needle for weaving in ends, and pair of Scissors, if you don't already have those items.
 You can adjust the size of the gloves by going up a hook size should you need them to be larger, or down a hook size should you need them to be a little smaller.  Crochet the first couple of rows and and try them on to double check the fit, then adjust if necessary.   For me, these gloves ended up being about 8″ around using the 4mm Hook, which should fit a medium size hand.
Stitches / Abbreviations used:
FSC = foundation single crochet
Ch = chain
Sc = single crochet
Hdc = Half Double Crochet
Dc = double crochet
Ss = slip stitch
Sp= space
Fantail Shell Stitch = (3dc, ch1, 3dc) all into the same stitch
Click the link for a crochet tutorial to help you learn how to crochet the fantail shell stitch. This stitch creates a delicate fan textured pattern.  There are many variations of the shell stitch which is a staple of crochet.  It's likely to be one of the first "fancy" stitches a new crocheter learns.
Hdc v-stitch = (hdc, ch1, hdc) all into the same stitch
Click the link for a tutorial from Daisy Cottage Designs on how to crochet this stitch.
If you missed the link at the top, here is the pattern one more time.  It's a free one, did I mention?  You might want to try your gloves on now and then to make sure the glove fits your hand nicely, and because alpaca gloves feel so good!  You can always adjust your hook size as needed.
This is a great pattern for using up odds and ends, like I did in the picture below.  These gloves were made with our Astral yarn.  The cuff is with the color Virgo, the shell stitch section is using Shooting Star in the middle, and Scorpio at the top.
I'm sure I will use this pattern again, and again.  I always like combining different stitches, keeps a project interesting!  Speaking of interesting, you might want to check out the Craftsy Online Class below where you'll learn how to make fingerless gloves with a chevron design, as well as some stunning mittens as you work through techniques for colorwork, cables, and more.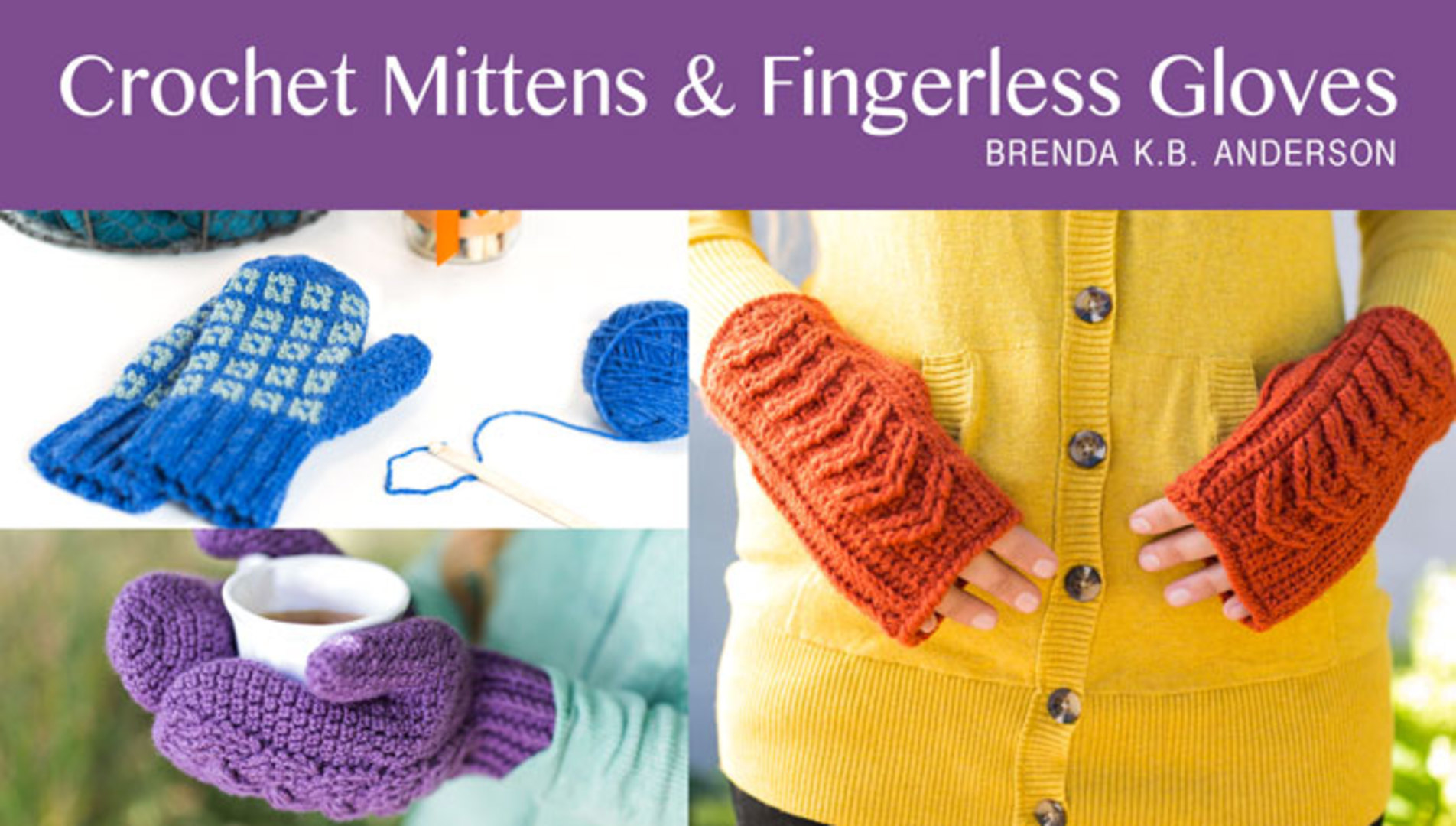 Crochet Mittens & Fingerless Gloves
from: Craftsy
For other Fingerless Gloves patterns, click here.  See other projects using our Paca Paints yarn here.
Shop for Alpaca Yarn here.  Interested in purchasing these gloves, or having a pair made in the Paca Paints color of your choice?  Click here.