Okay Ohio State fans, here's an easy project to crochet!  It doesn't get much more basic than this, and the pattern is free!  Click Beginner's Easy Single Crochet Scarf Free Pattern.  If you click on the link, Sandi Marshall has written a full explanation of the instructions for each row. If you are a beginner following this pattern, you will learn about the most basic crochet abbreviations, how to read a pattern, and have an understanding of how to follow some of the most common instructions found in most every crochet pattern.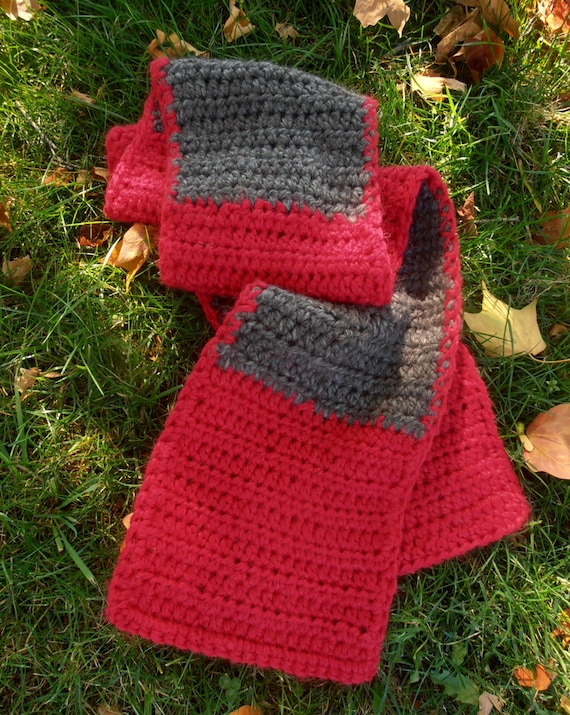 For this scarf I have used a size J crochet hook, two skeins of yarn, one of Gray Heather and one called Snowberries by The Alpaca Yarn Company available through our Online Store or The Farm Store.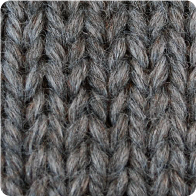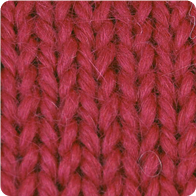 I adapted the pattern for the Snuggle Yarn which is a bulky yarn, chaining 25 instead of 15 as instructed in the pattern.  I crocheted 12 rows of red, than alternated with 12 rows of gray, then red, gray, red, gray, finishing with 12 rows of red.   Click to watch the video on How To Change Colors Seamlessly for help with changing colors.  Of course you can make a narrower scarf, or shorter blocks of color, whatever you prefer.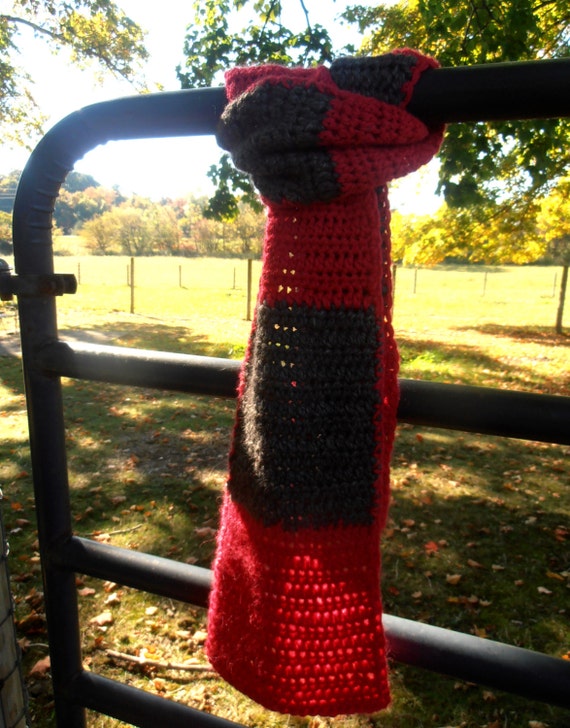 I finished the scarf with a single crochet stitch around the outside edge of the entire scarf, putting in a couple extras at the corners for a nice turn.
Like the scarf, but don't crochet or have any interest in learning?  You're in luck!  It is available to purchase here.