Another thing I was eager to learn after purchasing our first alpacas, right after spinning yarn, was dyeing yarn and fiber.  You can't really make a mistake – it is kind of like tie dying a T-shirt – you don't know what you'll end up with until you're done but the results are always good.
Natural colors are beautiful – and alpacas have 22 of them – but oh, there are so many others!  For breeders of fiber animals that are looking for ways to sell your fiber, this is one way to add value to your fiber without adding much expense. I tried kool-aid dyeing first, but then I found Gaywool and love it, so I've stuck with it.  Gaywool dyes come from Australia, are very safe to use, and they have both the mordant and dye bath acidifier in them, which is all that's necessary to produce true-to-type, color-fast dyeing.  Gaywool Dyes Have a Colorful History.
Gaywool Dyes
Gaywool Dyes come in over 50 different colors.  The Originals are vibrant hues and Bush Blends are more subtle colors that you might find in nature.
Though there are a variety of methods, dyeing a solid color in a pot is probably the simplest, especially if you are just learning. 
Weigh Fiber
I begin by weighing my fiber or yarn and I don't usually dye more than a pound at a time.  When dyeing fiber, I use zippered lingerie bags to contain it.  If dyeing yarn, it should be wound into skeins and tied loosely in four different places.  I then soak the fiber or yarn in warm water with a bit of detergent.  This allows the scales on the fiber to open and be ready to accept the dye.  Soak for at least 15 minutes.
It is not necessary to wash the fiber first, there will be plenty of rinsing after it is dyed.
Place your yarn or bags of fiber in your dye pot and fill it about half full. It makes no difference how much water you use as long as you use enough dye stuff for the amount you are dyeing.  Be sure there is enough water so that you can turn the fiber over easily.  Place on stove and bring water up to steaming, just below a simmer.
Add Dye
Measure the dye stuff and dissolve in warm water.  One capful of is enough to dye approximately 4 ounces of Fiber, Roving, or Yarn. I recycle dish detergent bottles and use them for mixing the dye. Fill the bottle about half-way with warm water and using a funnel, add the dye stuff.  If you are doing a pound of fiber, you will need 4 capfuls.  Once dye is dissolved, add liquid dye to dyebath and stir gently so that it is evenly dispersed.
Heat it Up
Keep the dyebath just under a boil for about 30 minutes.  Turn off heat and let cool completely.  This may take the rest of the day or overnight.  Don't rush it!  This allows the dye to be fully exhausted.
Rinse and Dry
Remove and rinse the dyed fiber thoroughly in warm water.  Do not allow water to run directly onto it, this can cause felting.  Fill your sink or bucket, allow it to soak, then using up and down motion, rinse fiber, empty sink, refill, repeat process until water in sink is clear.  Squeeze out excess water.  Wrap in a towel to absorb excess moisture.  Hang yarn to dry. Lay fiber on screens or skirting table to try.  Circulation above and below fiber is best to allow fiber to dry more quickly.
More Instructions
Be sure to see Gaywool Dye Instructions for other types of dyeing with Gaywool.  Other methods include Stove Top, Steam Dyeing,  Microwave, Random Dyeing, and Cold Water Dyeing Methods.  You might also enjoy reading an excellent article on dyeing with Gaywool written by Karen Kinyon and published in Alpaca Magazine in the Fall 2006 issue, called
In Search of the Purple Alpaca: Mysteries of the Dye Pot Revealed!
Gaywool Dyes are available in the Farm Store at Alpaca Meadows and on our website.  While they once came in jars of 100 grams (3.52 ounces) and 80 grams (3.82 ounces), they now come in small ziplock bags of the same amounts. 
Online Classes
Want to learn more?  Check out these Online Classes by Craftsy!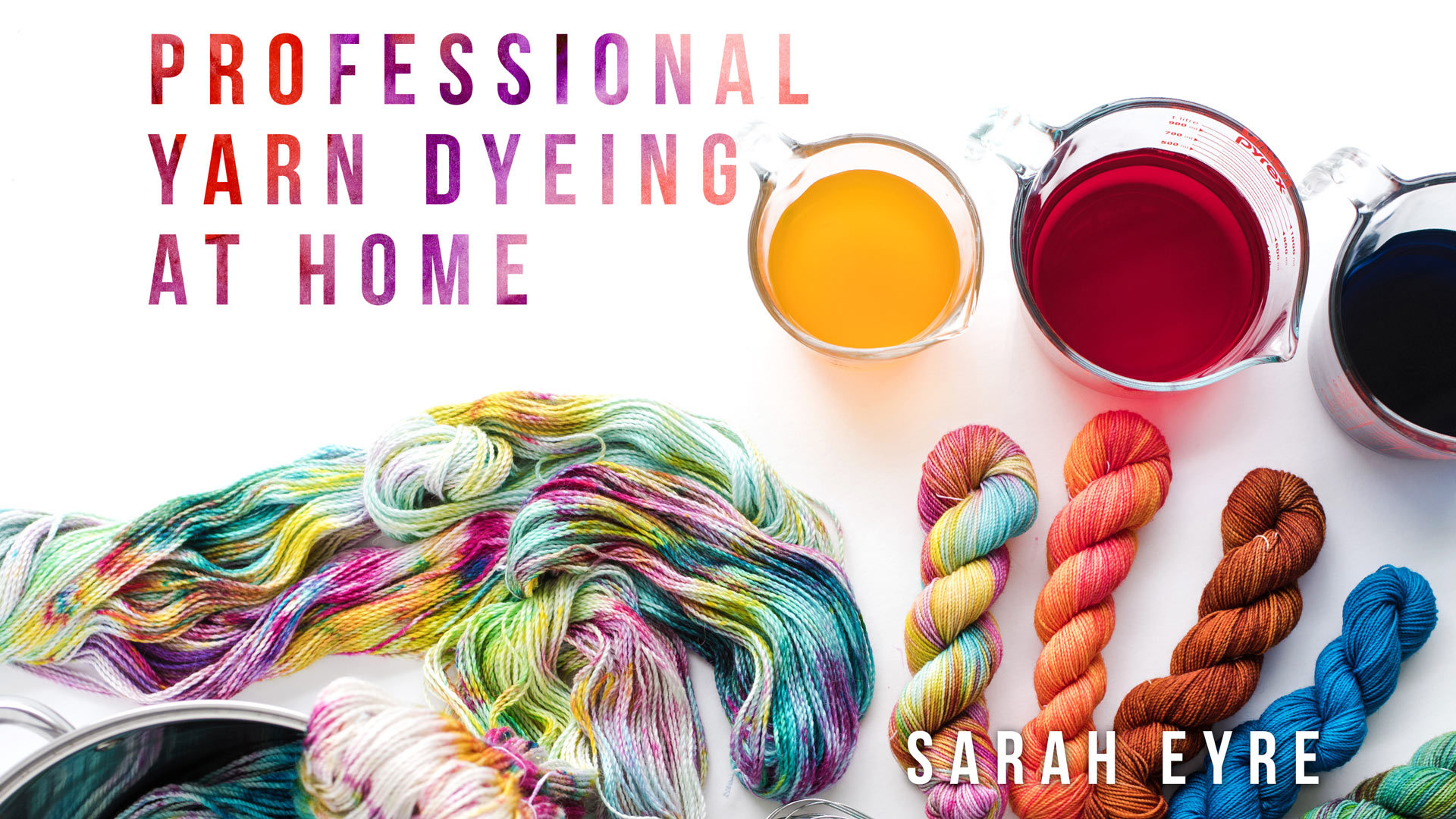 I do a small amount of affiliate marketing, and there are several links in this post that lead to products that we don't sell at Alpaca Meadows, but we do receive a small percentage of the sale should you purchase those items.  Every little bit helps pay the bills, so thank you in advance!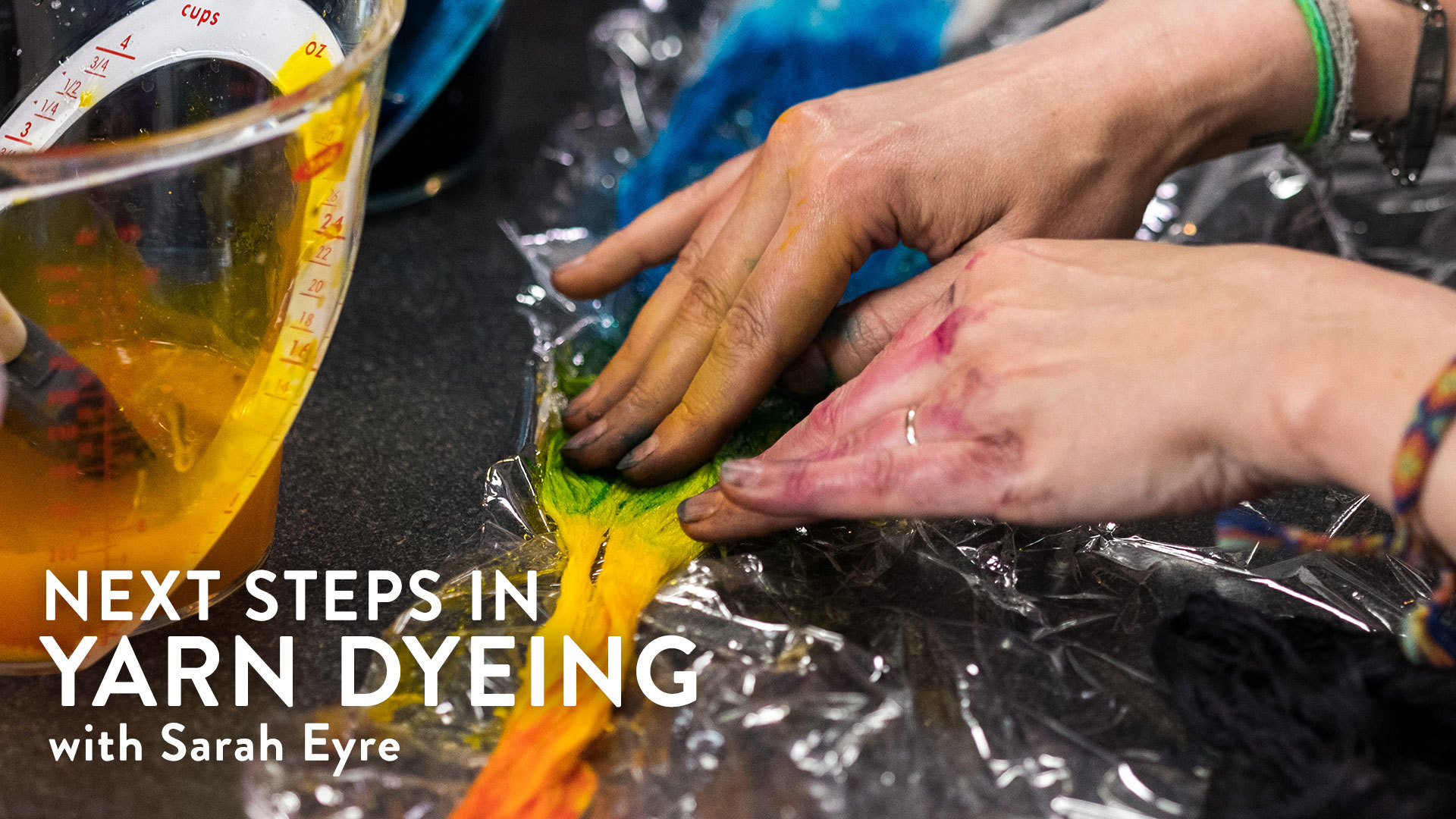 Relax and have fun – you'll love the colors you can produce!