Just in, and they are beautiful!
These throws are made of 100% Baby Alpaca.  Softer than cashmere, warmer than wool, baby alpaca is an industry term that relates to the fineness of the fiber that is used.  It is usually the fleece sheared from the very first clip of the alpaca.  Select fiber from adult alpacas can also be classified as baby alpaca.  Whatever the age of the alpaca, throws made of this fiber are ultra luxurious!
Soft and silky and warm, these throws come in an array of pretty colors including violet purple, ivory, sand, smokey gray, baby blue, sage green, lavender, rust, and royal blue.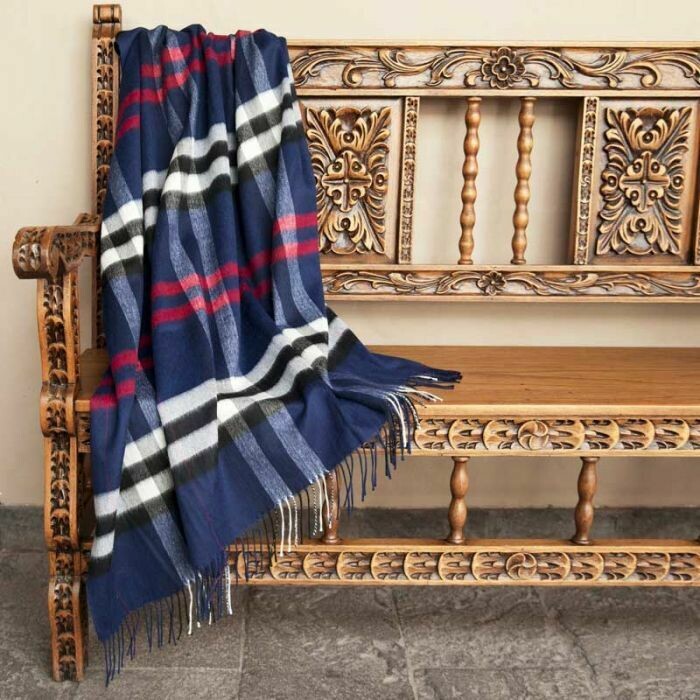 Also available are our blended alpaca throws that combine alpaca and a high quality acrylic.  This is an incredibly soft blend and you still get the wonderful qualities of alpaca fiber, at a more affordable price.  These are also available in pretty colors such as perry winkle, ivory, camel, gray, ivory and magenta, blue, light gray, and red.
I like to give these throws as wedding gifts.  Although probably not something the couple has registered for, I believe they make lovely gifts to be cherished through the years.  They would also be great for house warming gifts and new arrivals!
We also offer king and queen size, and queen size reversible alpaca blankets.  You'll stay warm this winter with one of these for your bed!