The Center for Disease Control and Prevention has issued an updated set of guidelines on wearing face coverings in public, including homemade face masks as the US struggles to fill a coronavirus-driven demand for more personal protective equipment.  If you love alpacas and llamas, like I do, you might enjoy checking out the alpaca and llama collection of face masks available.  You can click on either the picture, or the link below the picture, to purchase!
I do a small amount of affiliate marketing so if you purchase one of the items in this post, I do receive a small percentage of the sale, and I thank you, especially during these difficult times!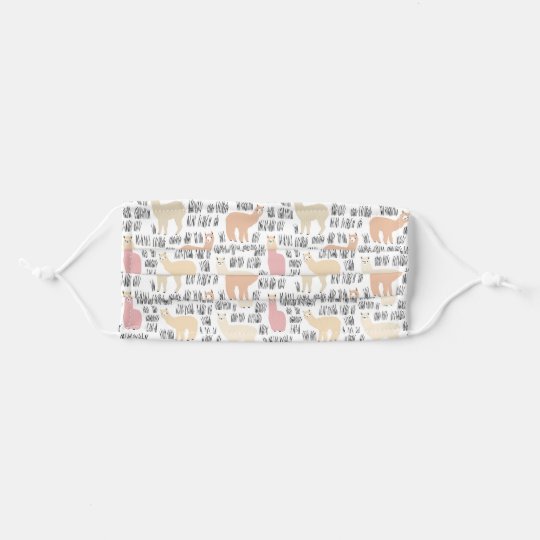 Flock Of Alpacas Pattern Cloth Face Maskcom
(A group of alpacas is actually referred to as a herd.)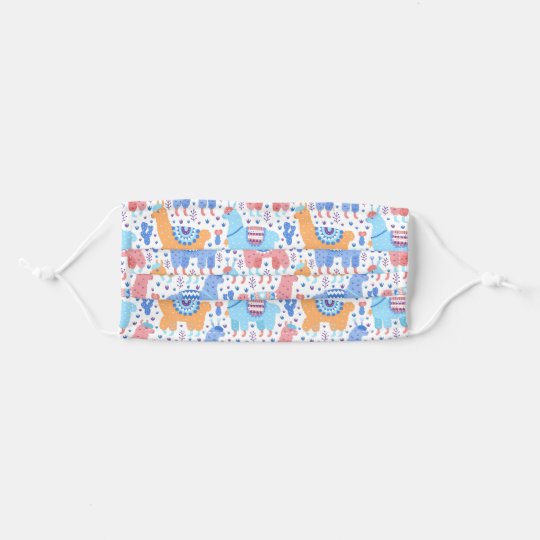 Bright Colorful Alpaca Pattern Cloth Face Maskcom
There's no strong evidence that homemade masks and face coverings can keep you from acquiring the coronavirus, but there are some benefits.

Alpaca Cacti Pattern Cloth Face Maskcom
Wearing a homemade face mask may block large particles ejected from sneezing and coughing.  They might help protect others from your sneezes and coughs if you acquired the virus but are otherwise asymptomatic and in public.  Face masks could encourage more mindful behavior, including avoiding touching one's mouth, nose and eyes.  Last but not least, wearing a handmade face mask can give peace of mind.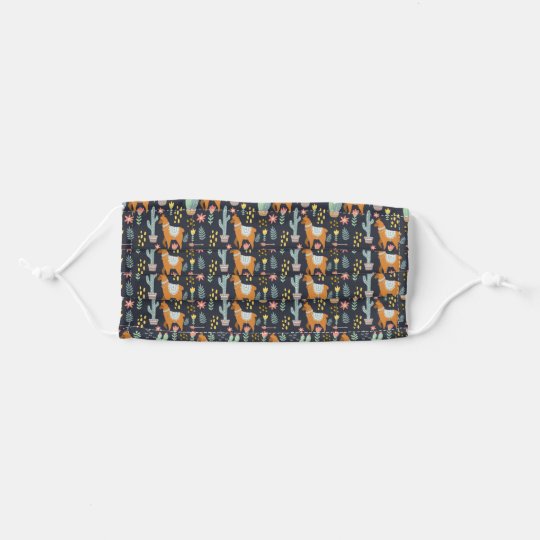 Cute Alpacas Pattern Cloth Face Maskcom
Homemade face masks should be used in combination with appropriate social distancing.  Thorough hand-washing is still the most advocated medical advice for healthy people to avoid acquiring the virus.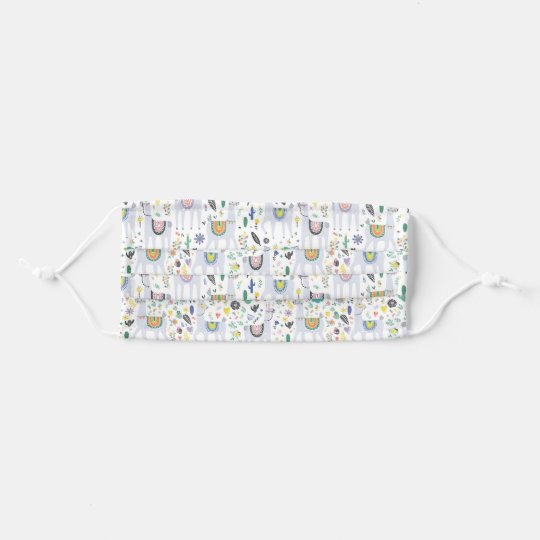 Doodle Alpaca Pattern Cloth Face Maskcom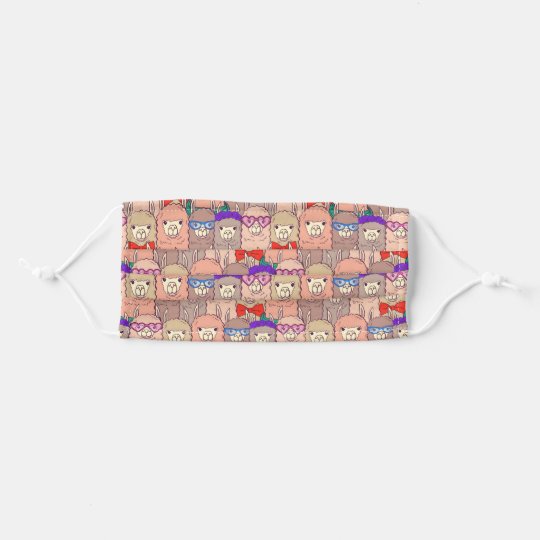 Trendy Dressed Llama Pattern Cloth Face Maskcom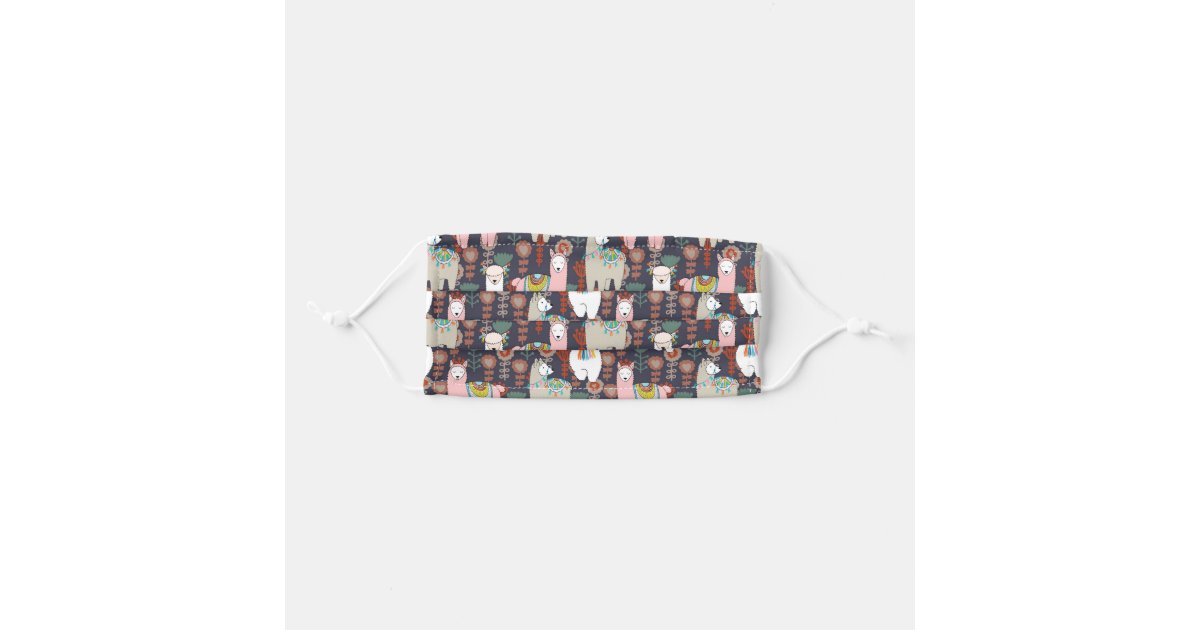 Colorful Llamas Pattern Cloth Face Maskcom

Pattern Of Alpacas, Cute Llamas With Hats, Flowers Cloth Face Maskcom

Cute Llamas With Scarfs, Alpacas, Cactus, Stars Cloth Face Maskcom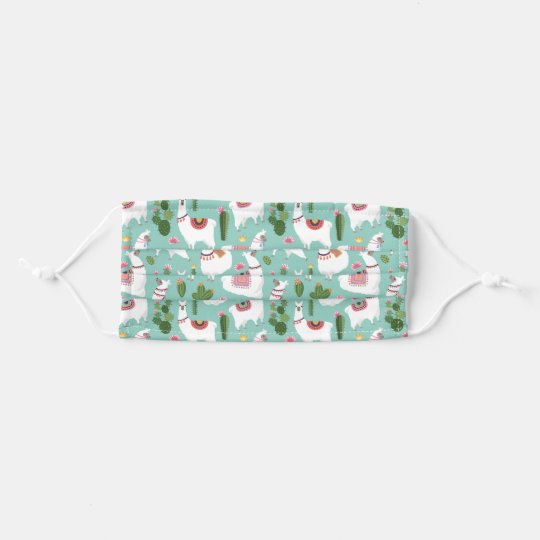 Cute Llamas On Teal Pattern Cloth Face Maskcom
For more Alpaca and Llama Face Mask designs, click here.
Homemade face masks are not medical-grade and are not in any way a substitute for N95 or surgical masks, but they do serve a purpose.
How to Make a Face Mask at Home
To start a DIY face mask, you'll want these supplies on hand:
Cotton fabric
Elastic
A sewing kit or sewing machine
A nonporous yet breathable material to go between the fabric (this may be detailed in a pattern)
Some designs call for filter material, which is added in an effort to block smaller particles.
According to Etsy, "Tens of thousands of sellers have already augmented their product offerings to include fabric face masks, demand will very likely outpace our sellers' existing supply.  That's why we are continuing to let sellers know that those with the skill and materials may want to consider creating and selling face masks on Etsy."
If you're looking to donate homemade face masks, there are multiple options, including Joann Fabrics and hospitals and organizations on this list.
The video above shows How to Make a No-Sew Face Mask.  For a video on How to Crochet a Face Mask, click here and a video on How to Knit a Face Mask, click here.
Stay safe!