I had learned how to spin on a spinning wheel, but not a drop spindle.  My daughter had figured out how to spin with a drop spindle, and my neighbor, and I've been to fiber festivals and seen kids walking around spindling.  It looked hard. Finally, when a group of gals wanted me to teach a drop spindling class, it was time for me to learn.  It takes some practice, and it takes some time.  Here are some resources that will help you on your journey into drop spindling.  It really is quite relaxing, therapeutic even, once you've learned.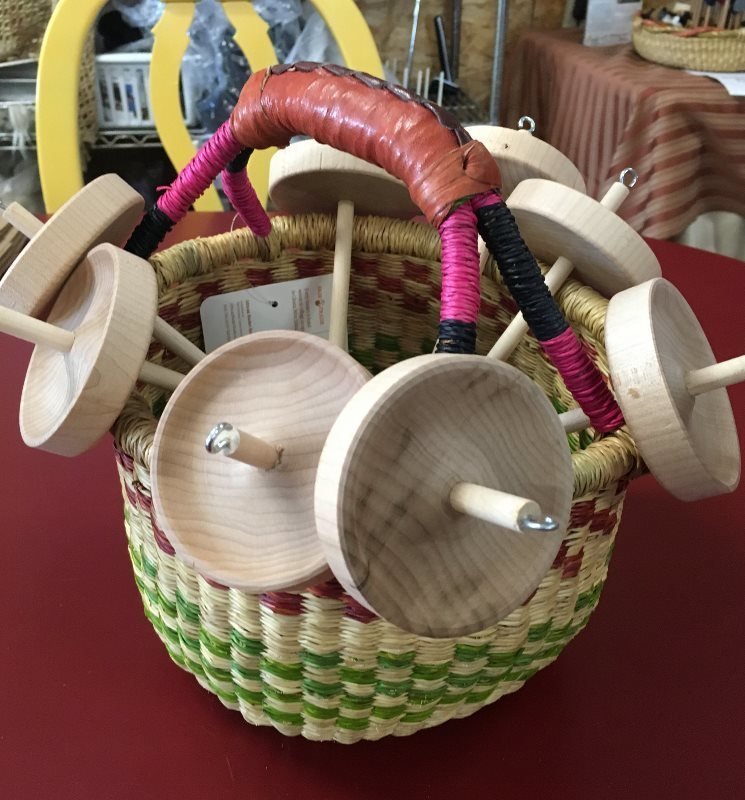 Amelia has also written a book called Productive Spindling, which is a terrific resource for drop spindling.
Next you will need some roving.  Some say you need to use wool when you are learning.  I learned with alpaca, so soft and nice to work with.  Might as well enjoy the fiber you're spinning!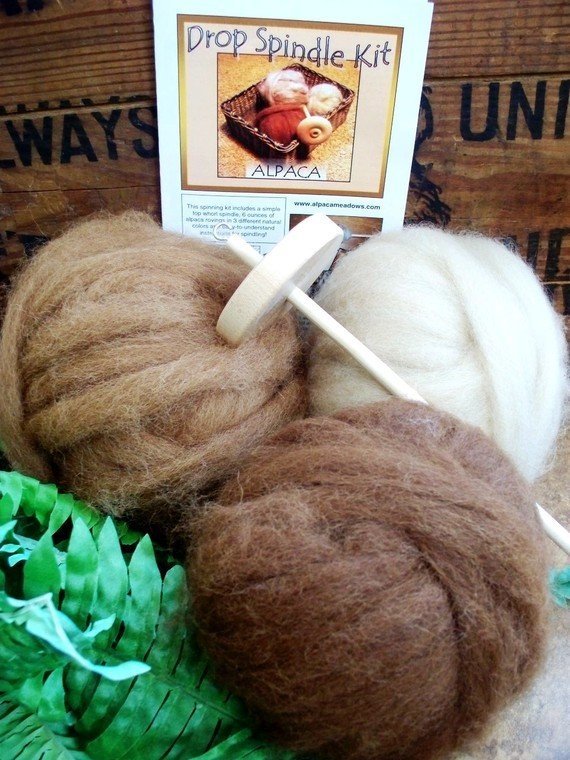 Craftsy offers an online class called Spindling: Making Yarn From Fluff to Stuff   Taught by seasoned spindler Drucilla Pettibone, she will walk you through the yarn-making process, from carding natural fibers to creating stunning yarns in a variety of textures all on a portable drop spindle.  Drop spindling does take practice,  and learning anything new can be frustrating at the onset.  You might find  Craftsy's blog post on Tips and Troubleshooting for Drop Spindles  to be helpful.
One of the first things I wanted to learn after purchasing alpacas was how to spin.  Though a drop spindle is far less of an investment than a spinning wheel, I just knew I would like spinning, so I took the plunge and went straight to a spinning wheel.  It can be done.  Drop spindling is not a prerequisite to spinning on a wheel.  The essence of spinning is to twist the fiber so that it holds together in the form of yarn, whether it's with a spindle or with a wheel.