Alpaca … warmer than wool, softer than cashmere!
Yoga With Alpacas
18195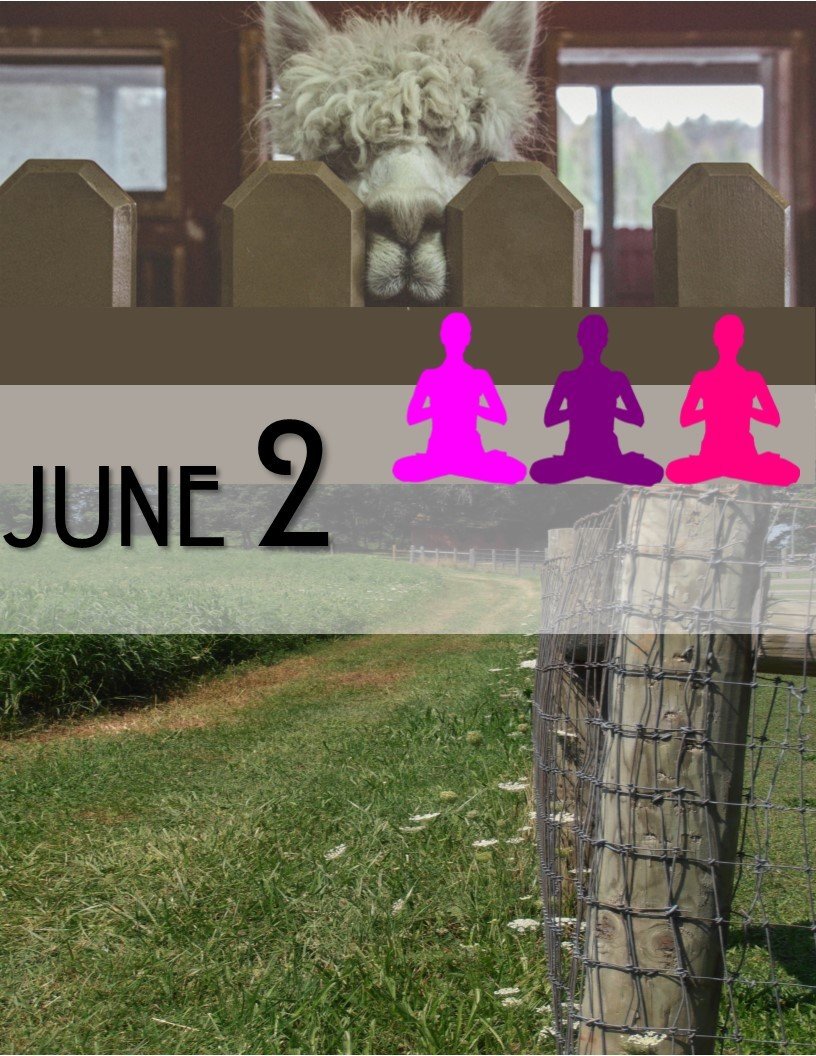 Combine the peacefulness one feels when spending time in the presence of ALPACAS,with the discipline of YOGA, widely practiced as an aid to better health, stress reduction, and greater relaxation. Put the proceeds of this fun event towards a good cause, and what do you have?
A Win-Win for Everyone!
Beth Hatheway, Fitness and Yoga Instructor at the Mansfield Area YMCA, is donating her time and expertise, Alpaca Meadows is providing the place. All proceeds will go to the Summer Reading Program-Superhero Training Academy
Limited Space for 25 People,Registration Required.
Rain Date June 16th
Date
June 2nd, 2018 (10am-11am) (0)