Alpaca … warmer than wool, softer than cashmere!
Traditional Fur Hat
PL-031200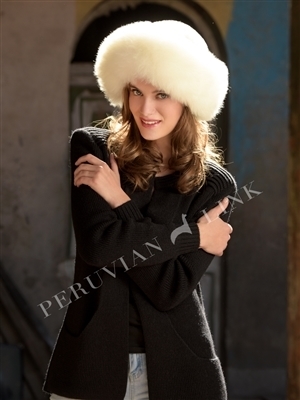 Absolutely Heavenly!!! Our NEW "state of the art" tanning process is amazing and worth the time we have invested!!!

"Hats off to us and you!!" These luxurious handmade 100% baby alpaca fur hats will become one of your most treasured possessions. Each hat is lined and unique, no two hats are exactly the same, cherished by all!!
Color
White (0) Fawn (0) Beige (0) Brown (0)