Alpaca … warmer than wool, softer than cashmere!
Suri Art Yarn - Medium Fawn, Dark Brown, Madder Orange
00322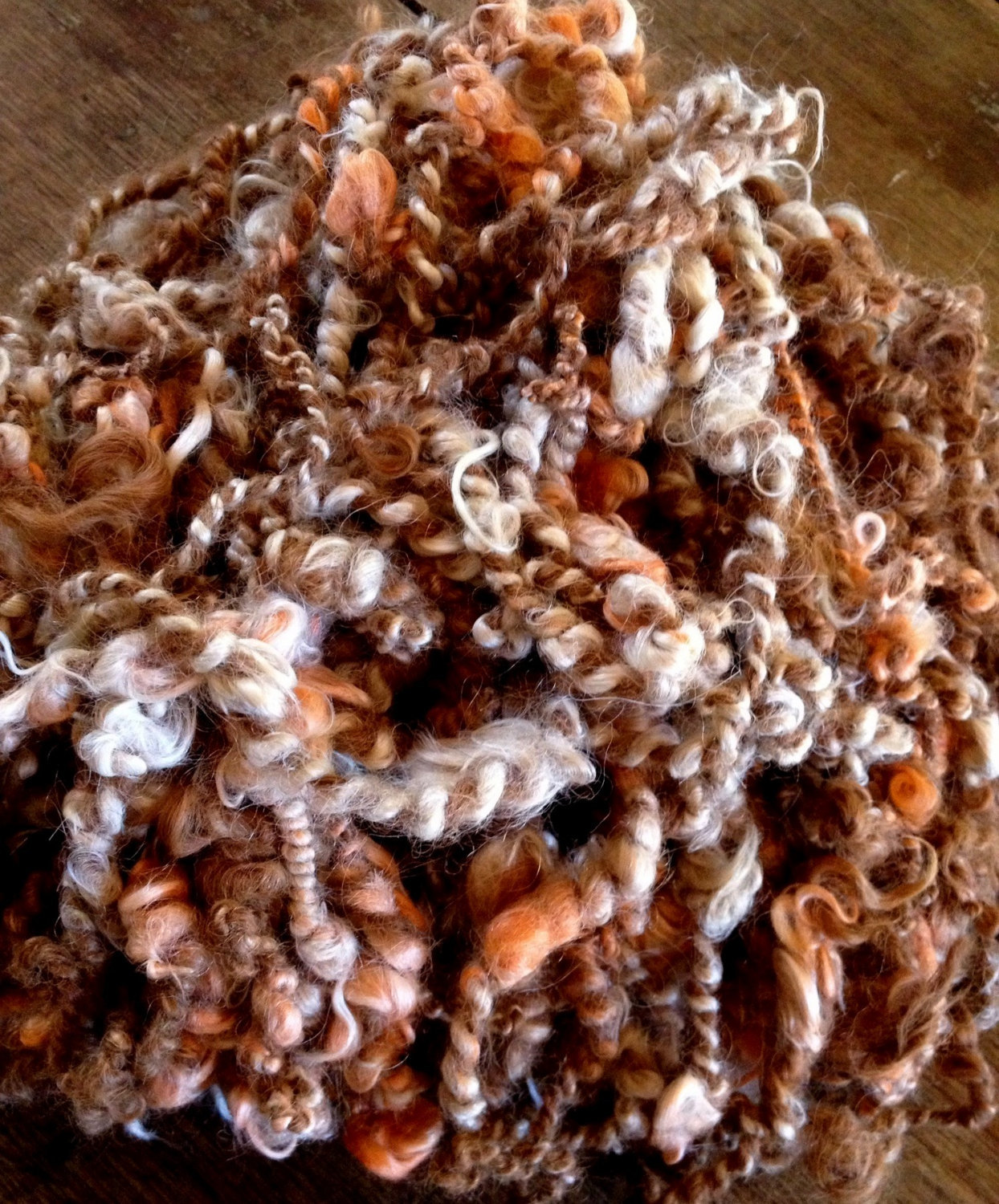 This over-spun, thick and thin, bulky art yarn was hand-spun from uncarded locks of Suri alpaca. It is plied with a white Cotton crochet thread and has fluffy tufts of fiber and wispy curls of Suri protruding. It is luxuriously soft and wonderful to work with because of its lovely feel. The twist has not been set which which results in a bouncy, springy yarn that can be knit, crocheted, woven with, or worn as is!
30 Yards

This art yarn would make a lovely scarf/cowl with a sweater, a fun hat, embellishment, or a very unique gift!