Alpaca … warmer than wool, softer than cashmere!
Suri Art Yarn Headband
182467593
This headband ear warmer is hand knit from locks of suri alpaca, some natural colors and some hand-dyed, that were hand spun into Suri Art Yarn. Colors of fiber from the dye pot include rosemary, plum, and some bits of citrus. You will also find wisps of natural black and beige in this unique piece. Soft and warm, this headband doubles as a neck warmer!

This pretty one of a kind headband measures approximately 19" in circumference by 4 1/2" wide and will comfortably fit most adult head sizes.
For best results, hand wash and dry flat.
_____________________________
Made by Julie Petty in Mansfield, Ohio.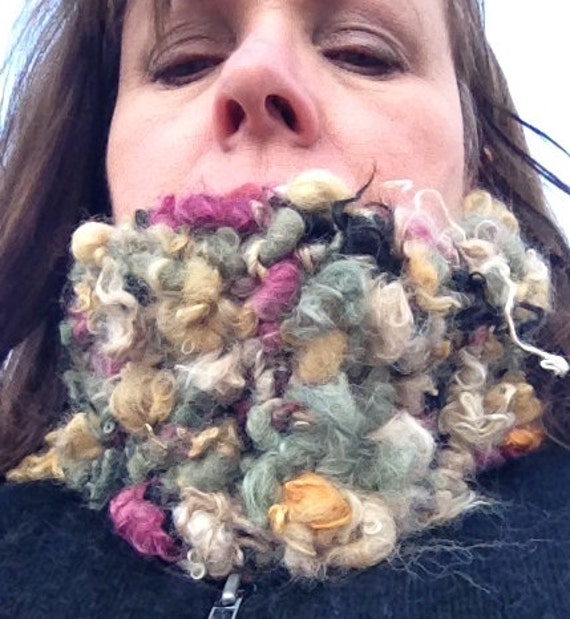 Hand-Dyed Colors
A Pack of Purples (0) A Group of Greens (0) A Knot of Naturals (0) A Plethora of Pinks (0) A Peck of Peaches (0) A Ton of Teal (0)