Alpaca … warmer than wool, softer than cashmere!
Suri Art Yarn - Daisy, Primula, Tomato, Pumpkin, Peppercorn, Natural White
17678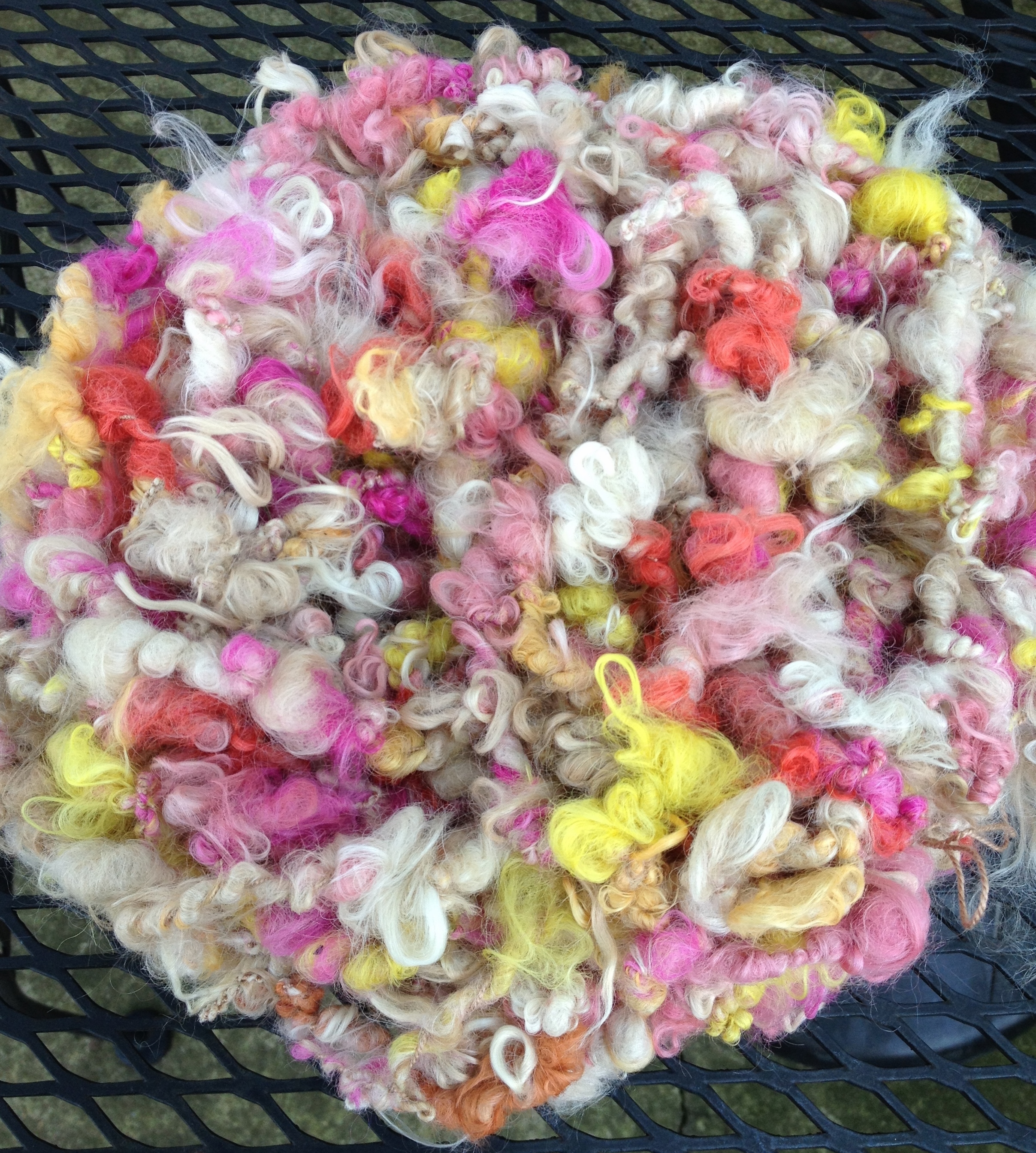 This overspun, thick and thin, bulky art yarn was hand spun from uncarded locks of Suri alpaca, natural color and hand-dyed. It is plied with a chocolate brown Cotton crochet thread and has fluffy tuffs of fiber and wispy curls of Suri protruding. It has a lovely feel, is luxuriously soft and wonderful to work with. The twist has not been set which which results in a bouncy, springy yarn that can be knit, crocheted, woven with, or worn as is! 

This art yarn would make a very unique hat, headband, scarf, or cowl. It is also very pretty when used as an embellishment with other yarn. Suri art yarn also makes a very unique gift for a fiber friend!
____________________

29 yards
6.2 ounces
8 wpi

This art yarn would make a lovely scarf/cowl, fun hat, headband, small bag, or a very unique gift for a fiber friend!

____________________

If you would like your yarn wound into a center pull ball, just let me know at the time of purchase. I am always happy to provide that service.