Alpaca … warmer than wool, softer than cashmere!
Striped Ridges Hat - Paca de Seda
00406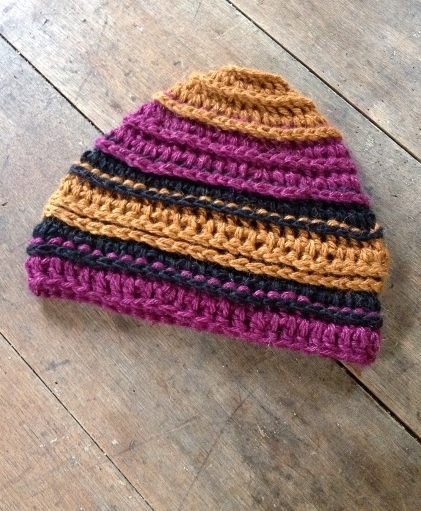 This hat was hand crocheted by Julie Petty with our Paca de Seda Yarn, an alpaca and silk blend. Luxuriously soft and silky to the touch, it will keep you exceptionally warm in cold weather. The textured created by the crocheted ridges looks exceptionally nice in the combination of these Brass, Chianti, and Midnight.
Once considered the "fiber of the gods", anything made from alpaca will make a wonderful gift for someone dear.
For best results, hand wash and dry flat.
_____________________________
Made in Mansfield, Ohio.