Alpaca … warmer than wool, softer than cashmere!
Spring Petals Astral Scarf
17644GldRsh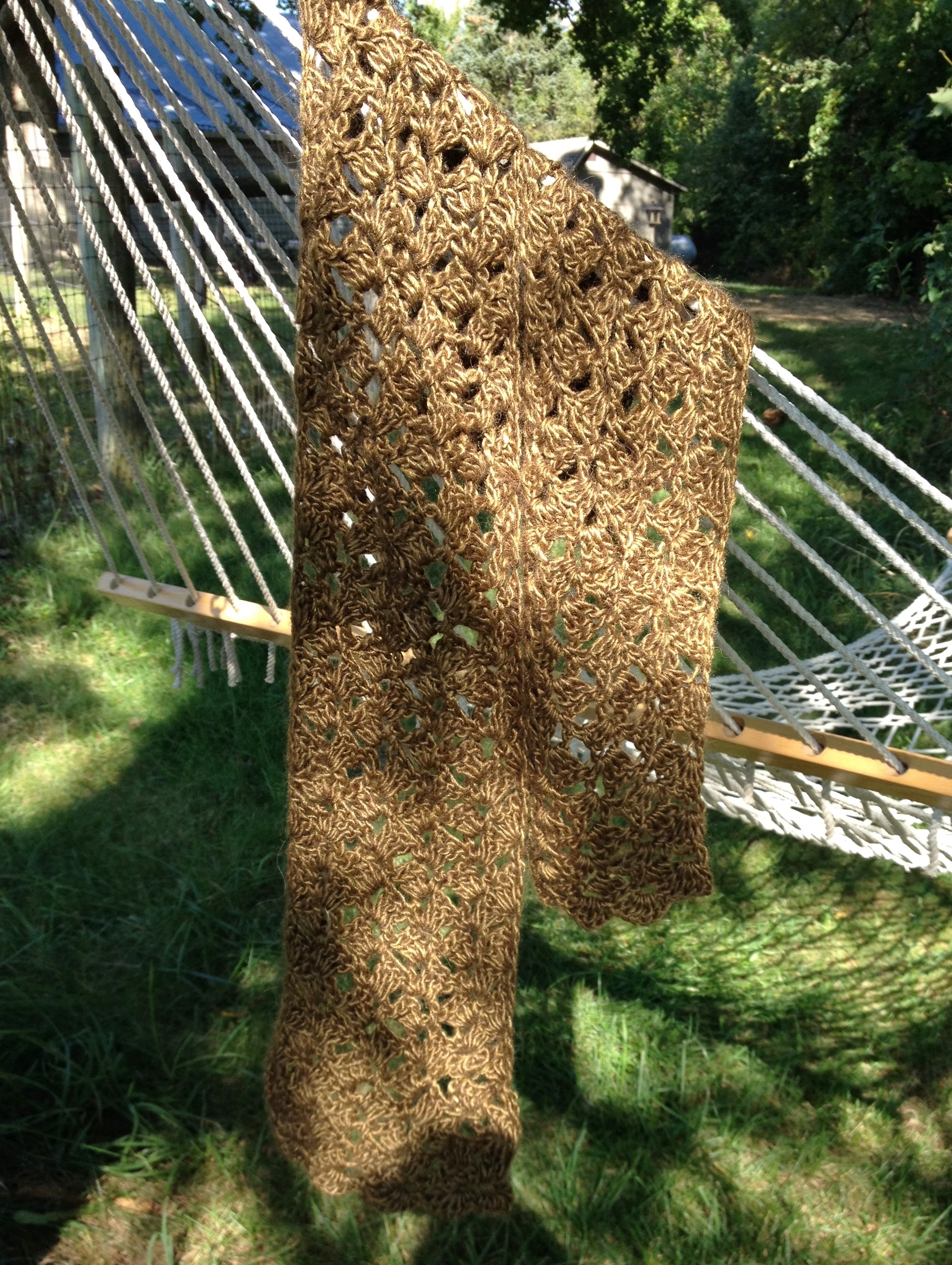 Simple and elegant, exquisite feel, and warm, this feminine scarf is hand crocheted from an all natural high performance yarn. The yarn is called Astral Yarn, and is a blend of alpaca, wool, and tencel ... all natural fibers in a yarn with a lovely sheen and feel! This pretty scarf measures 5 1/2" wide and 60" long. The color pictured is called Gold Rush. It is available in other pretty colors, click on the link above to see the choices.
Please allow 5-7 days to crochet, and then ship.
Great gift or treat for yourself ...
See Twisted Stitch Fingerless Gloves to match!
__________________

To care for:
Hand wash with shampoo in cold water.
Lay flat to dry.
__________________
WANT TO MAKE THIS SCARF YOURSELF?
Click here for the pattern.
Color
Star Bright White (0) Copper Penny (0) Gold Rush (0) Hydra (0) Scorpio (0) Chamaleon (0) Pisces (0) Abyss (0) Gemini (0) Aries (0) Pavo (0) Aquarius (0) Virgo (0) Libra (0) Shooting Star (0)