Alpaca … warmer than wool, softer than cashmere!
Santa Needle Felting Class
17920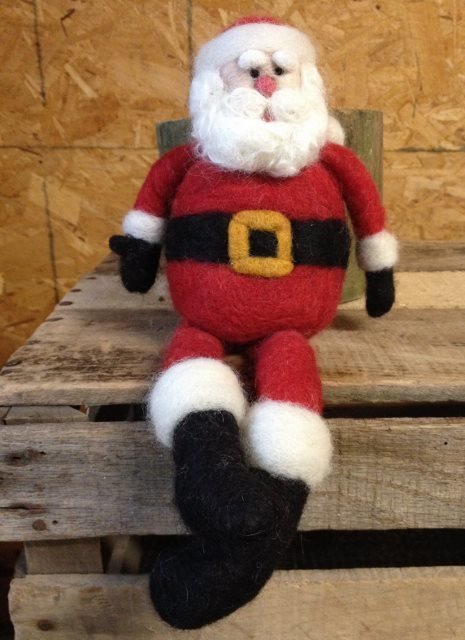 In this class you will learn to needle felt a three dimensional Santa out of alpaca fiber. This project involves a number of parts to make and attach, so a previous needle felting class would be helpful, but not required. There will be a simpler Santa design option for those who have never needle felted before, or just like the simpler option.

Needle felting is the process of repeatedly pushing a barbed needle into a mass of fiber, agitating, compressing, and locking the fibers together into a more dense mass of fiber. I think of it as being like sculpting, with fiber and a needle, instead of clay.
All materials are included, felting tools and foam surface to work on are provided for use in class. Great gift or Christmas decoration for your own home!

See the Fiber Art Class schedule here.
Date
November 11, 2017 (1pm-4pm) (0) Call or Email to Discuss (0)