Alpaca … warmer than wool, softer than cashmere!
Paddy O'Llama
00056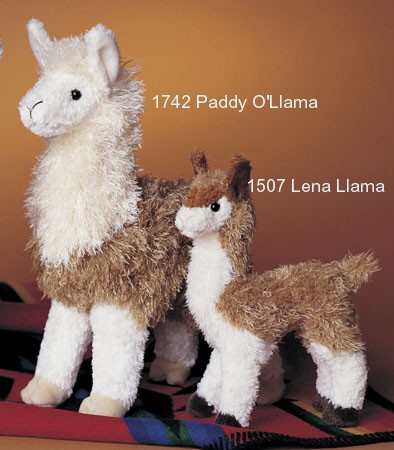 Paddy O'Llama is proud of her Irish heritage! When she's not frolicking with her llama friends she can be found wearing green sweaters and eating a big hearty meal of corned beef and cabbage! Super soft plush and a ton o' fun! Made of acrylic, these plush toys are soft and cuddly and cute!
AGES:: 18 Months & Up
Washing Instr.: Surface Wash
Paddy is 11" tall (28 cm) and this listing is for her/him only.