Alpaca … warmer than wool, softer than cashmere!
Little Gray Bunny - "Alfie"
00396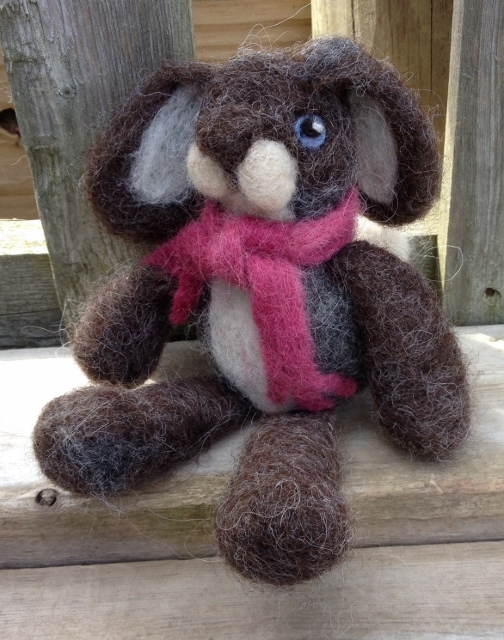 "Alfie" is the name of this little gray needle felted bunny. With white tummy and muzzle, he sports a dapper mauve color scarf, and sits just 4 1/2 inches tall. He is contemplative as he ponders the question, "What's it all about Alfie?"

When you walk let your heart lead the way ... and you'll find love any day, Alfie, Alfie.

_____________________________

All the fiber used was produced by a happy herd of alpacas at Alpaca Meadows!
SOLD