Alpaca … warmer than wool, softer than cashmere!
Handwoven and Leather Mini Coin Purse
18046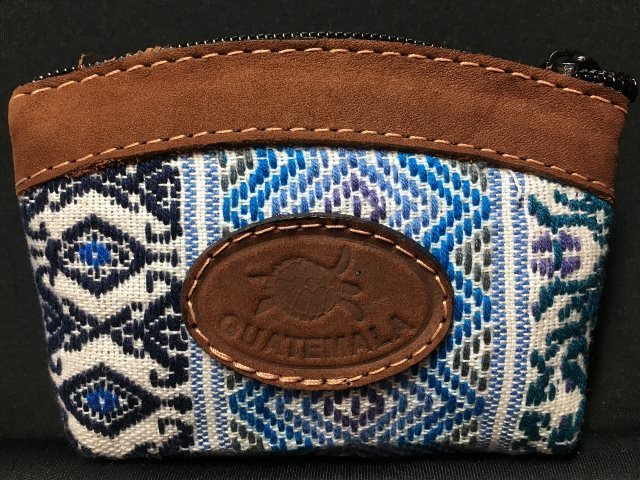 This colorful handwoven change purse is a chic way to carry your cash, cards & keys. Each purse has a single, lined compartment with a full-length zipper closure and stylish leather detailing at the top and on the front. Mini coin purse measures 3.5" H x 4.5" W.
This beautiful item is handwoven by a women's Weaving Ministry in Ixcan, Guatemala. Not only is weaving a learned skill that helps to sustain the women's families, it provides stress relief from dealing with life in a third world country, and gives the weavers a sense of purpose. There's something beautiful about helping to give another woman some purpose in her life.

Color
Green and Orange (0) Maroon with Diamonds (0) Blue and white (0) Purple Stripes (0) Teal Stripes (0) Orange (0) Yellow (0) Rainbow (0) Blue and White w/ Guatemala (0)