Alpaca … warmer than wool, softer than cashmere!
Hand-Dyed Suri Alpaca Fiber, 5.5 Inches, Orchid
17754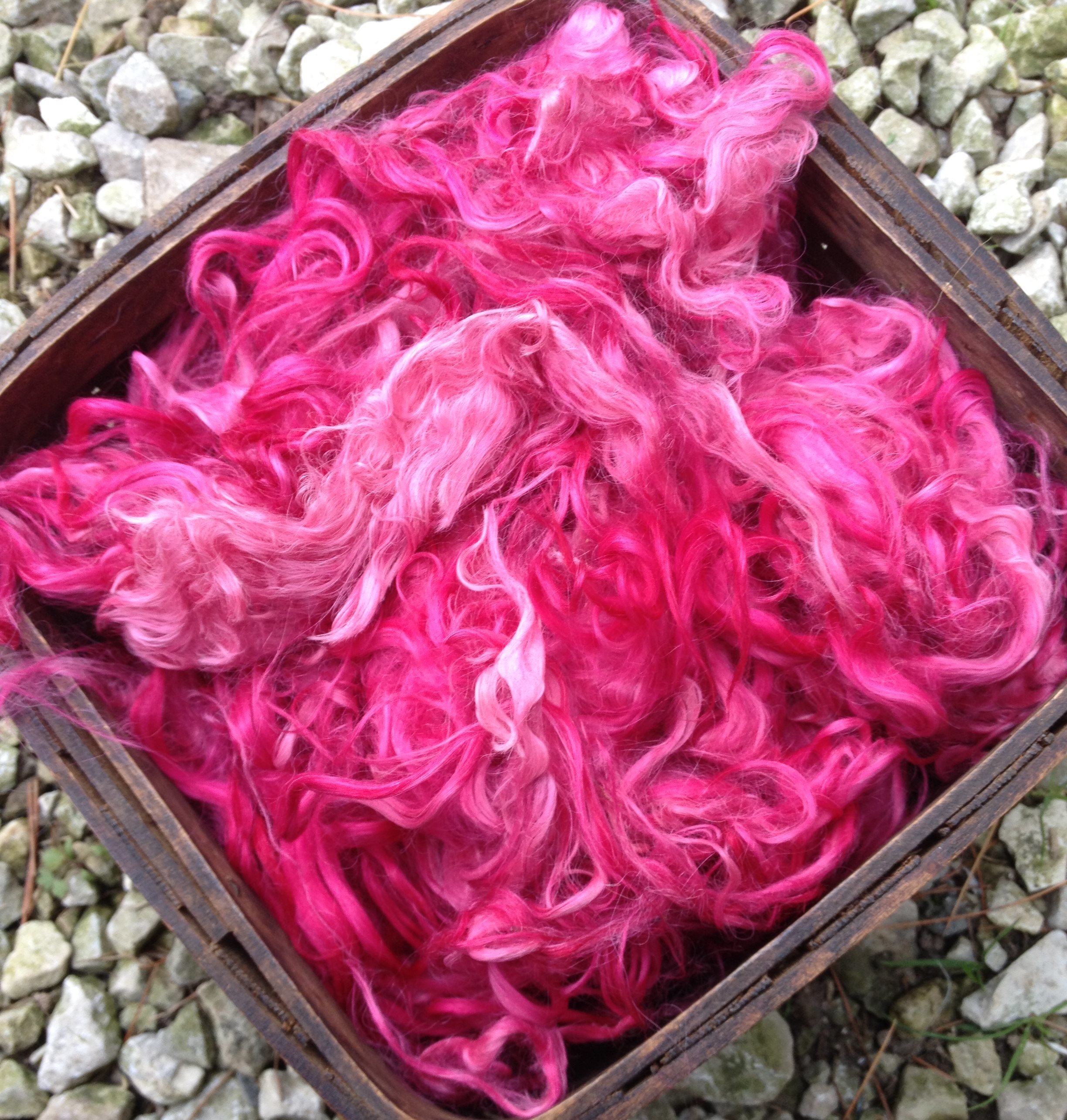 Hand-Dyed Suri Fiber, carefully skirted, then washed, hand dyed, and laid in the sun to dry, ready to be carded for spinning, blended with other fibers, or spun right from the locks for a textured art yarn. Suri fiber is wonderful as embellishment in needle felting and craft projects, as inlays for nuno felting, can be woven with, even knit or crocheted. Longer lengths make great doll hair.

This fiber was grown by a suri alpaca named Thunderstruck, sire to many of our babies! It averages approximately 5" / 12.7cm in length, meaning you may find some longer fiber and some shorter. It is of medium fineness. Gaywool Dye was used for dyeing and the color used is called Orchid.

Each package contains 2 ounces of fiber.