Alpaca … warmer than wool, softer than cashmere!
Hand-Dyed Suri Alpaca Fiber, 5.5 Inches, Cedar
00353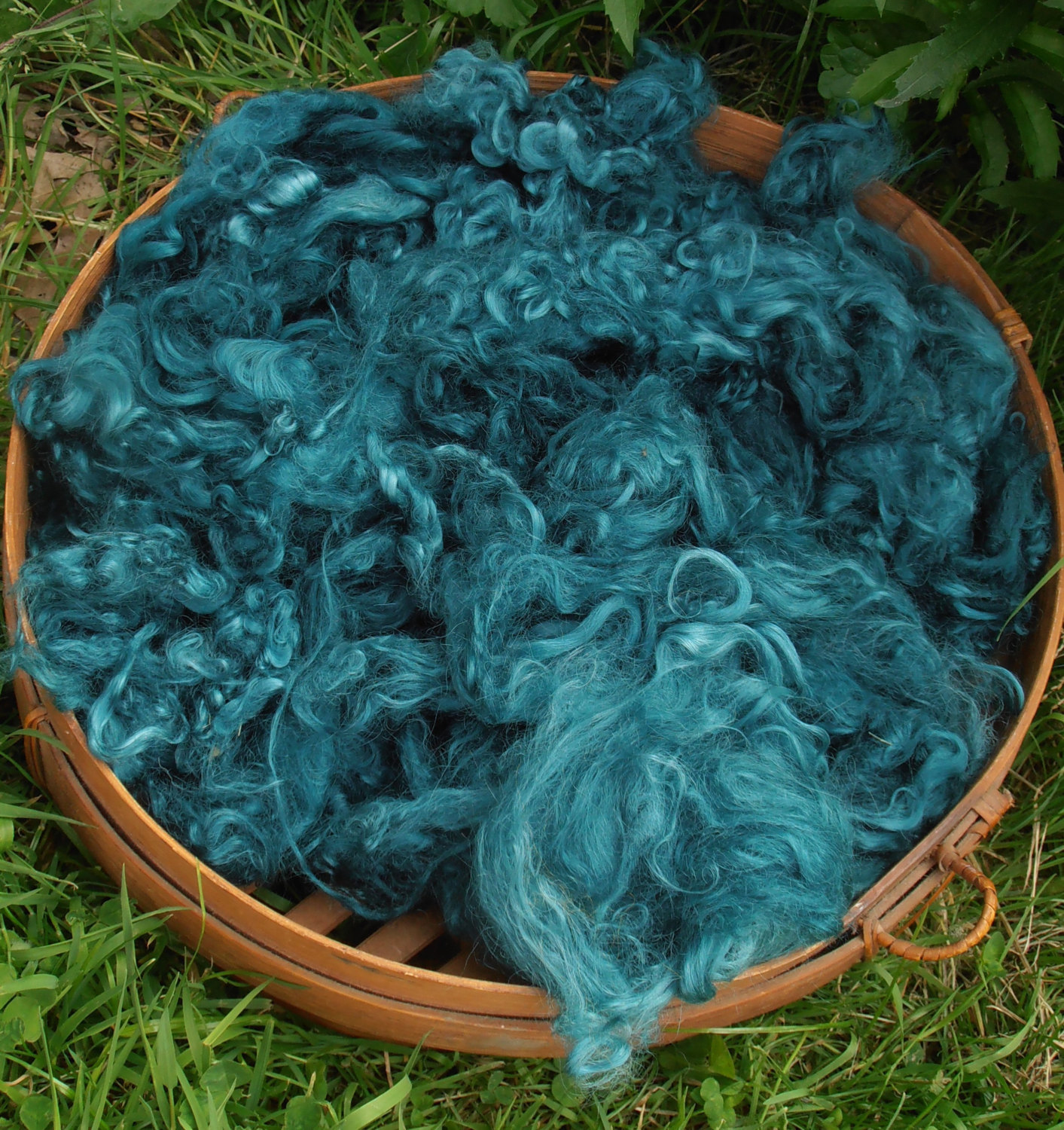 Hand-Dyed Suri Locks, carefully skirted, then washed, hand-dyed, and laid in the sun to dry, ready to be carded for spinning, or spun right from the locks for a textured art yarn. They are wonderful as embellishment in needle felting projects, as inlays for nuno felting, can be woven with, decorated with, even knit or crocheted. They also make great doll hair...

These locks were grown by one of our young suri males named Masterpiece, about three years old at the time of this shearing. Typically the younger the alpaca, the finer the fiber. His locks are approximately 5.5 Inches in length.

Enjoy the luxurious SURI fibers in an array of exquisite colors, ready for use in a creation of your own.