Alpaca … warmer than wool, softer than cashmere!
Felting Fiber Assortment
AMDWS-0812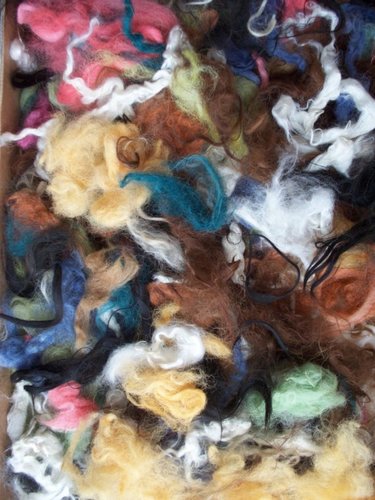 This is a two ounce assortment of alpaca fiber for felting that includes both hand-dyed colors and natural colors.  You will also find some SURI locks throw in! It is a great variety of colors for the needle or wet felter - a little of this and a little of that!

The fiber comes from the alpacas on our own farm, Alpaca Meadows. You may find tiny bits of vegetable matter —  that is how you know it's real!  The fiber has been picked, and tumbled, and washed before and after dyeing, so if you find any small particles they will be clean ones!