Alpaca … warmer than wool, softer than cashmere!
Astral Hat with Flower
17791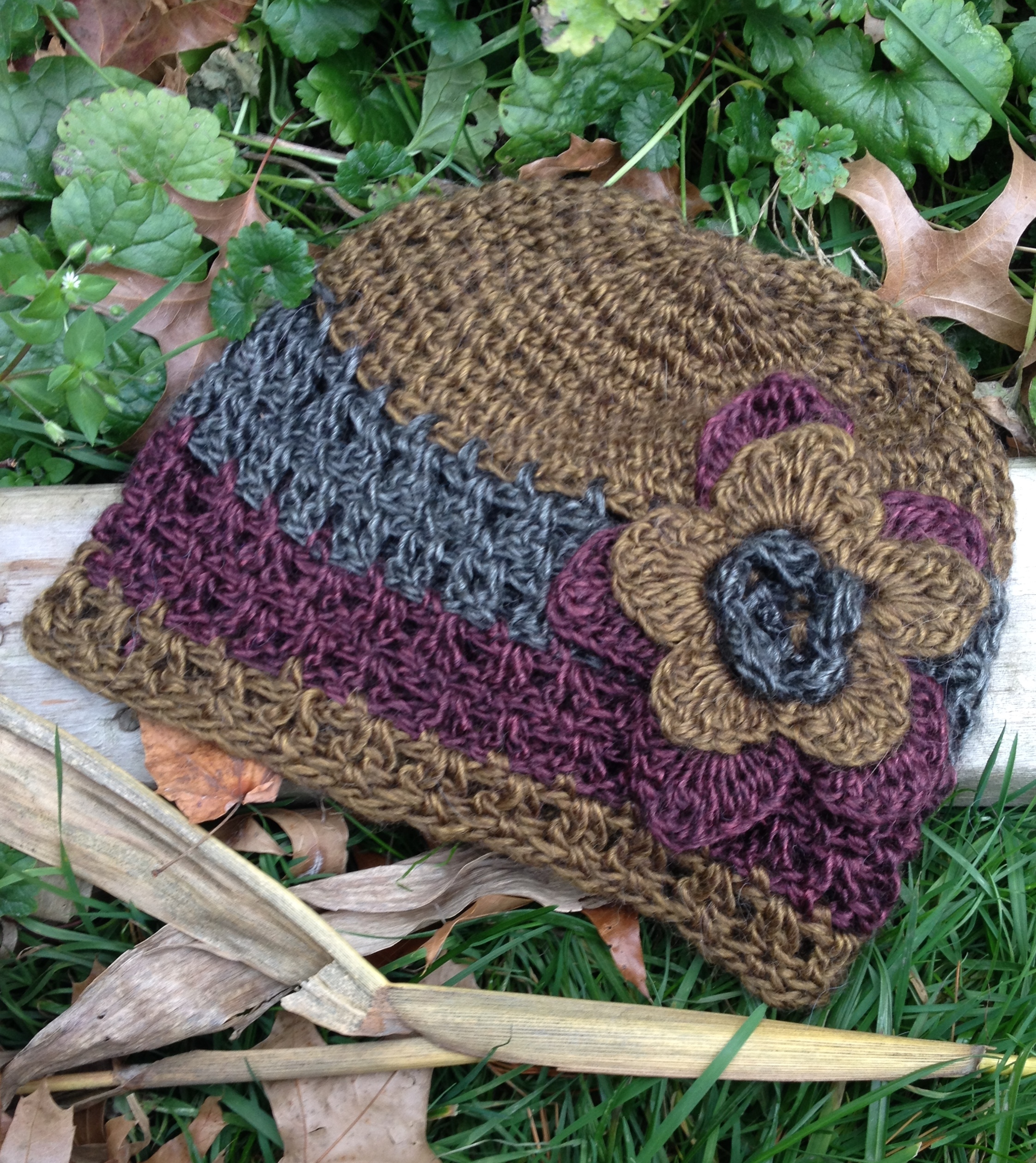 Luxuriously soft and silky, this stylish hat with a large flower, will keep you warm too! The head hugger style hat is made of a gorgeous alpaca, wool, and tencel blended yarn called Astral, that has a lovely sheen and feel. Rich jewel tones were used and the colors chosen for this hat are called Gold Rush, Chamaleon, and Gemini.

See the Scarf and Fingerless Gloves to match!

Please allow 5-7 days to crochet and ship.
______________________

CUSTOM ORDERS
Custom orders are welcome. Colors available for this hat can be seen by clicking the Astral link above. For this hat, please choose three different colors when checking out.

SIZE
This hat measures 18 inches (45cm) in circumference, though stretches larger, and 8 inches (20.32cm) from top to bottom. It should fit most heads. Should you need a tighter fitting, or larger size, send me your head measurement and I will make a hat to fit.

For an accurate head measure, place a tape measure across the forehead and measure around the full circumference of the head. Keep the tape snug for accurate results.

CARE
Hand wash cold in shampoo and mild detergent. Roll is towel to absorb excess moisture. Reshape and lay flat to dry.
Color One
White (0) Copper Penny (0) Gold Rush (0) Hydra (0) Scorpio (0) Chamaleon (0) Pisces (0) Abyss (0) Gemini (0) Aries (0) Pavo (0) Aquarius (0) Virgo (0) Libra (0) Shooting Star (0)
Color Two
White (0) Copper Penny (0) Gold Rush (0) Hydra (0) Scorpio (0) Chamaleon (0) Pisces (0) Abyss (0) Gemini (0) Aries (0) Pavo (0) Aquarius (0) Virgo (0) Libra (0) Shooting Star (0)
Color Three
White (0) Copper Penny (0) Gold Rush (0) Hydra (0) Scorpio (0) Chamaleon (0) Pisces (0) Abyss (0) Gemini (0) Aries (0) Pavo (0) Aquarius (0) Virgo (0) Libra (0) Shooting Star (0)