Alpaca … warmer than wool, softer than cashmere!
Alpaca Wool Roving - Love is a Rose
17772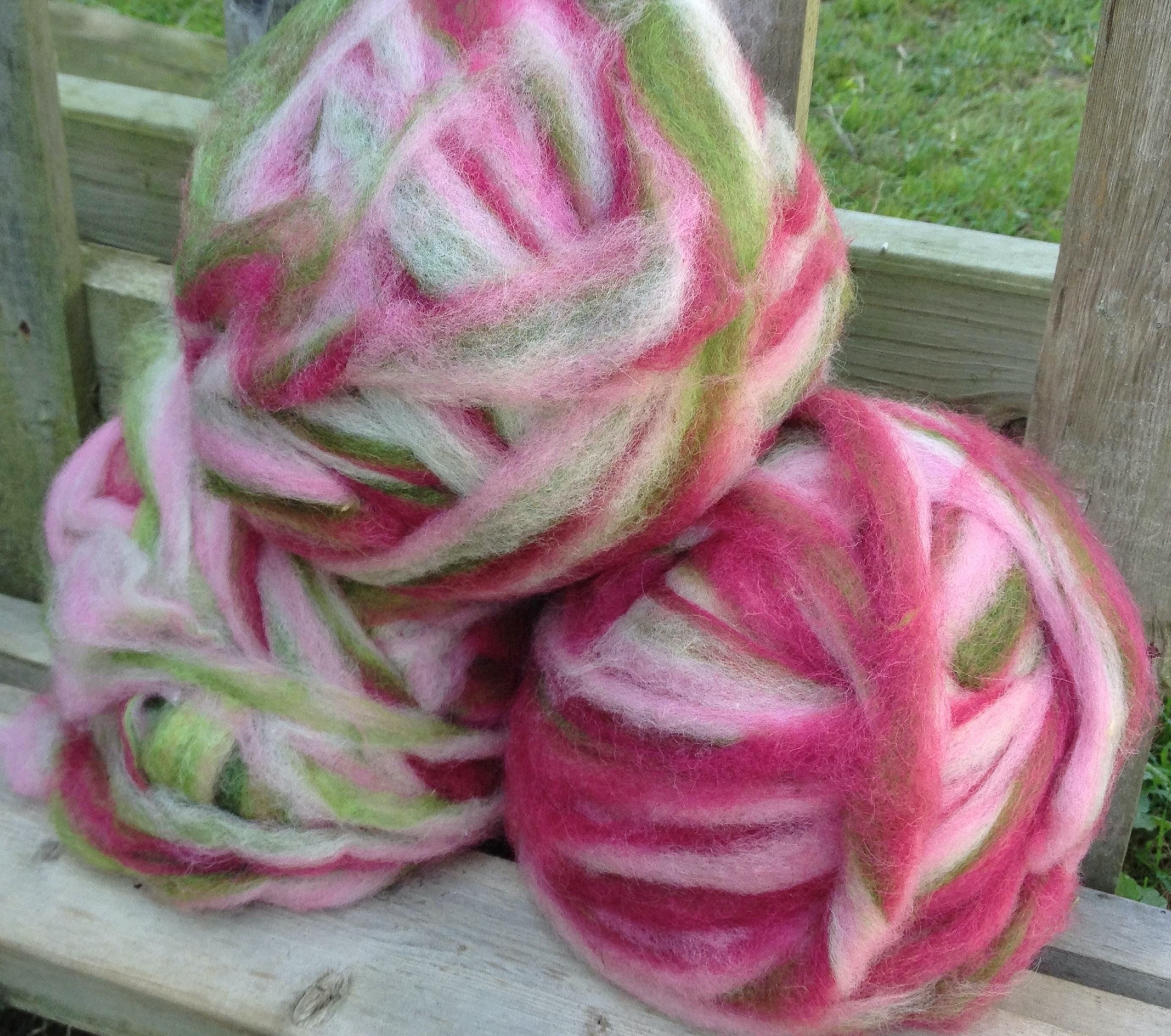 This 4 ounce ball of roving is wonderful for spinning or felting. It is a blend of 50% Alpaca for super-softness, 30% long, wavy, Tunis Wool for strength and durability, and 20% short, crimpy Corriedale Lambswool for softness and loft. This roving is super-easy to spin. If spun as is, the pink, white, and green colors will blend into a beautiful, soft, variegated yarn. Or, split the fibers vertically before working with the roving to get three different color tones!
This roving also felts well and will make a soft but durable fabric when felted.
A great colorway!