Alpaca … warmer than wool, softer than cashmere!
Alpaca Throw - Silver Pin Stripe
17674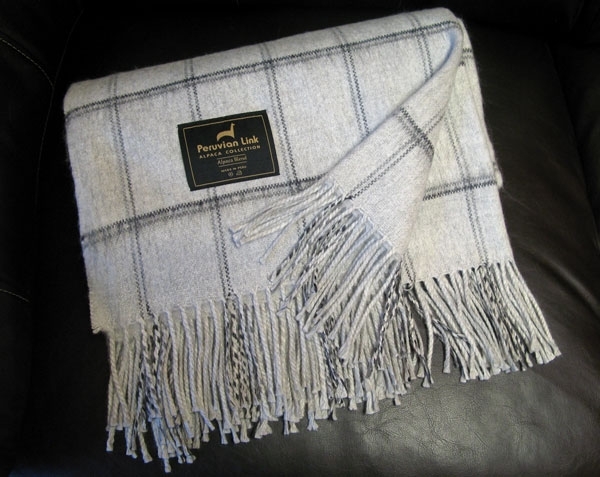 This plaid throw will enhance the decor of any room, adding color and providing hours of warmth and comfort. Our super soft and durable blend of 40% alpaca, 60% acrylic makes this carefree throw a must have. It is a generous size of 66" X 54", including fringe.