Alpaca … warmer than wool, softer than cashmere!
Alpaca Throw - Scottish Camel/Silver
17676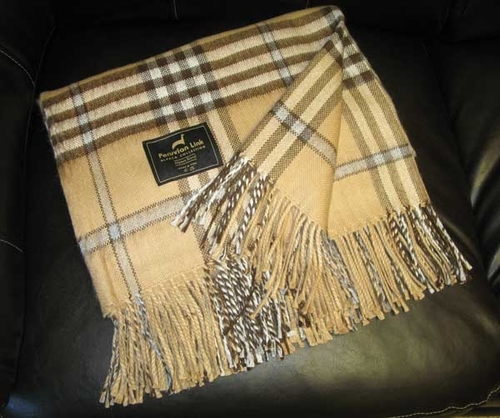 This Scottish Camel/Silver throw will enhance the decor of any room, adding color and providing hours of warmth and comfort. Our super soft and durable blend of 40% alpaca, 60% acrylic makes this carefree throw a must have. It is a generous size of 66" X 54", including fringe.