Alpaca … warmer than wool, softer than cashmere!
Alpaca Fiber, Natural White, Sunshine
00191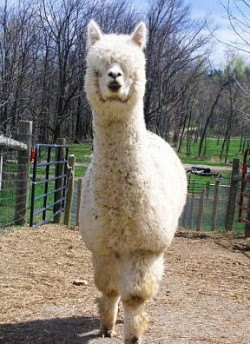 Soft and lovely white alpaca fiber, grown by a beautiful alpaca named Sunshine! All of our alpaca fiber has been tumbled, which eliminates much of the dirt, vegetable matter, and second cuts making very nice fiber ready to wash, card, spin . . . or felt.

This listing is for a 16 Ounce bag of fleece.