Alpaca … warmer than wool, softer than cashmere!
Alpaca Art Batt - Medium Brown, Peach, Green, White, Gold
17915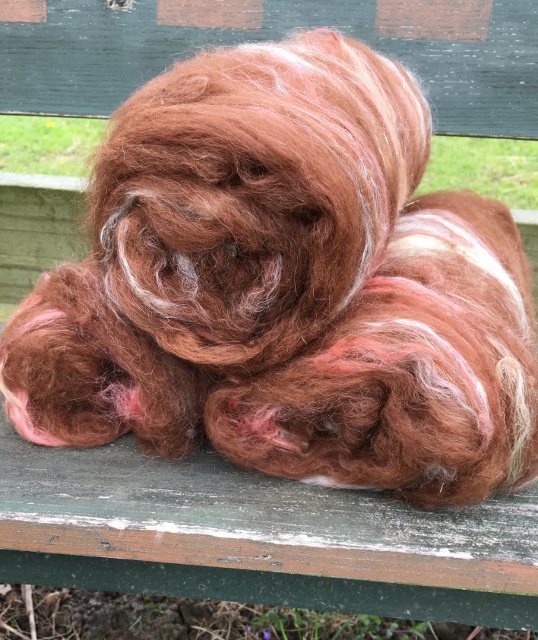 These mini-batts are 100% alpaca! The light fawn base color is huacaya fiber that I ran through my Strauch carder twice, then on the third run added lots of lovely wisps of hand-dyed suri fiber, Daisy (yellow), Cornflower (blue), and Primula (pink). The suri was dyed with Gaywool dyes. The fiber was grown by alpacas from our own herd at Alpaca Meadows

Alpaca is next to the skin soft, batts can be spun from the corner, pulled from the center, or split into strips for spinning. Batts draft easier than roving so spinning from a batt is easier.


Batts also work well for felting and because you can cover a larger space with a batt, can be easier than roving for felting projects.


The package weighs 4 ounces (113.39 gms) and includes three mini-batts.